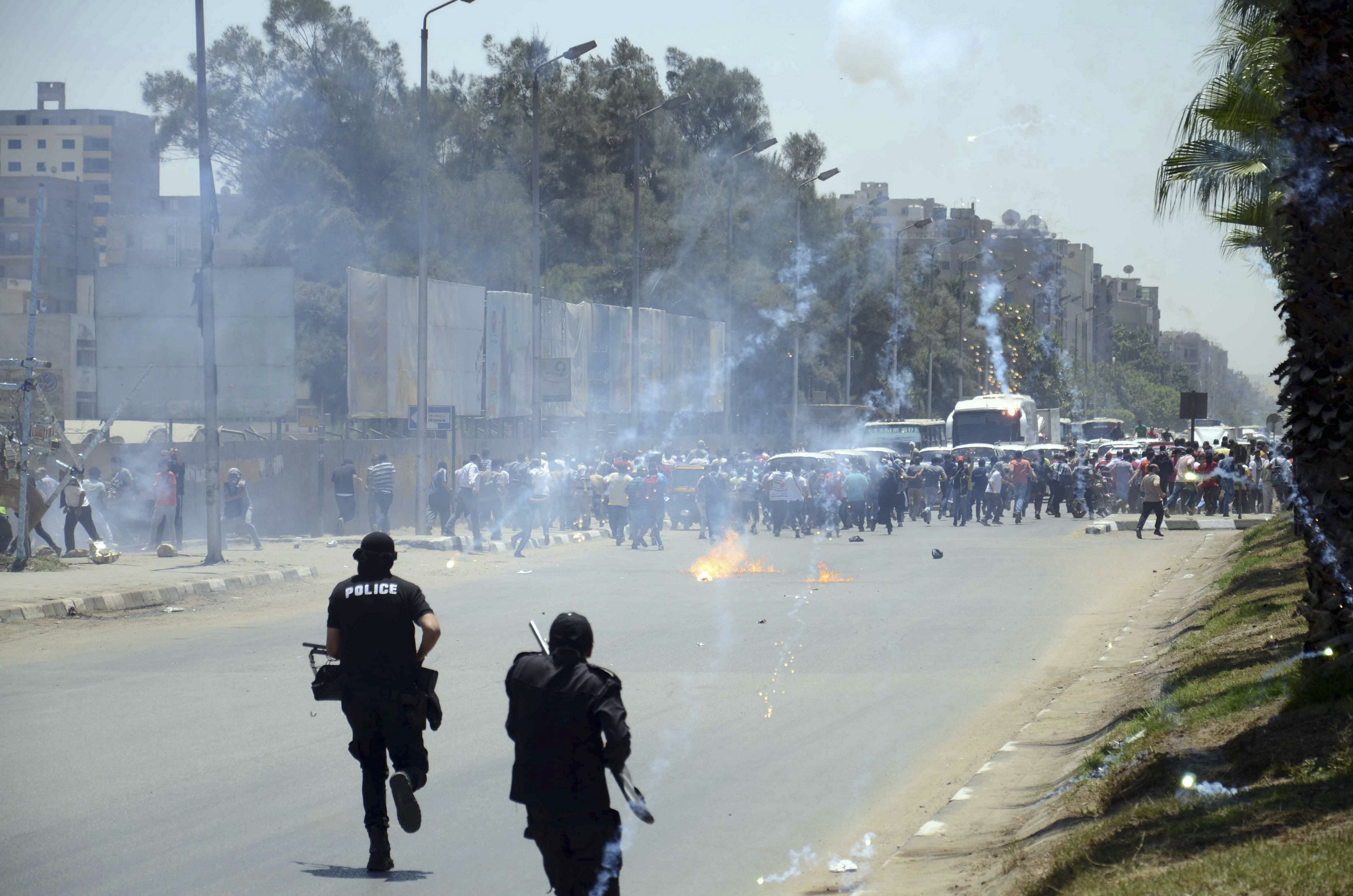 Pro-Mursi protesters run from tear gas during clashes with police in Cairo July 3, 2014. REUTERS/Al Youm Al Saabi Newspaper
CAIRO, Sept 9 (Aswat Masriya) – Police forces arrested on Tuesday at least 24 protesters from downtown Cairo for violating the protest law, a security source said.
According to the protest law, assembly organisers must notify the concerned security authorities with their plans for assembly at least three working days in advance. The law also grants the ministry of interior the right to cancel, move or postpone assemblies.
Those arrested will undergo forensic examination to indentify which opposition group they belong to, the security source told Aswat Masriya.
The pro-Mohamed Mursi Anti-coup alliance called for demonstrations on Tuesday under the banner of "revolution of the poor" to protest "worsening living conditions."
The alliance, also known as the National Coalition for Supporting Legitimacy, called for "rallying around the youth calling for Tuesday's protests to face the policies of the thieves who are trying to impoverish the people of Egypt."
Dank, a new youth movement recently launched to "achieve the goals of the January 25 revolution; supporting the poor and calling for decent living conditions for all Egyptians," is also among the rallying forces behind Tuesday's expected protests.
The group claimed on its official Facebook page that "thousands" have peacefully participated in what it called "the metro strike". The strike entails passengers not getting off the metro carts to overcrowd them.
The Muslim Brotherhood and the anti-coup alliance have been holding protests on an almost weekly basis against the current regime since Mursi's military ouster in July 2013.
Army general Abdel Fattah al-Sisi, who announced Mursi's ouster on July 3, 2013, has introduced what some described as austerity measures since he was elected president in June. In June, the government reduced energy subsidies and introduced new taxes.