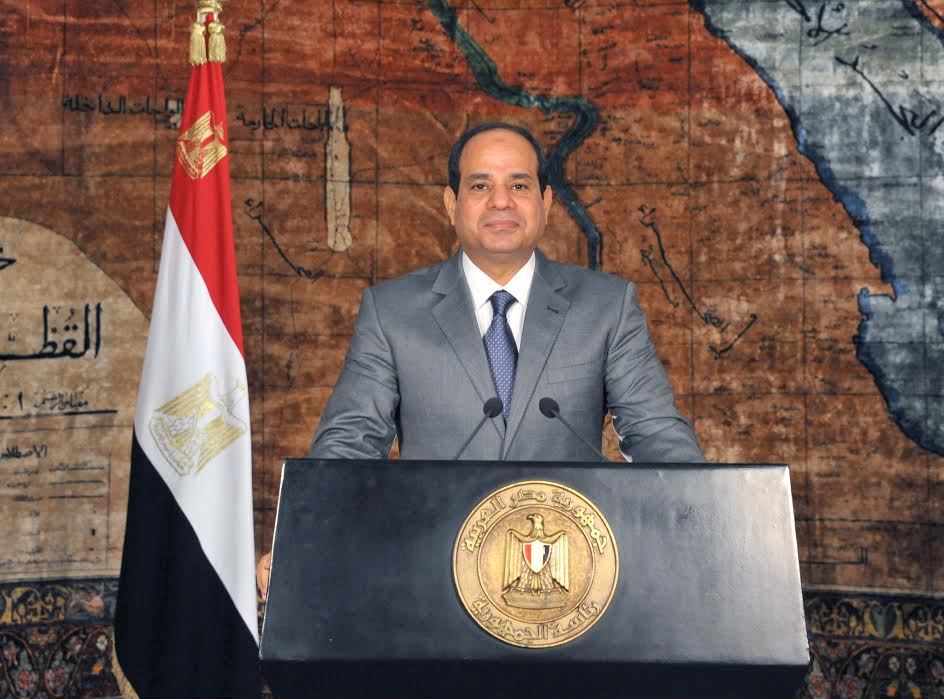 President Abdel Fattah al-Sisi giving a speech on the occasion of the Tenth of Ramadan/Six of October 1973 war - Aswat Masriya
CAIRO, July 19 (Aswat Masriya) - Egypt's presidency mourned the victims of the New Valley terrorist attack which killed 21 border guards and injured four on Saturday.
Smugglers killed 21 soldiers in an attack on a military checkpoint in New Valley's Farafra Oasis earlier on Saturday.
Those martyrs will be avenged, terrorism will be uprooted and the perpetrators will be punished, the presidency said in a statement.
A military source accused smugglers of standing behind the attack which is the second of its kind in the area.
The office of Prime Minister Ibrahim Mahlab also condemned the attack.
"Egypt is capable, with the unity of its people and army, of eradicating terrorism ... and of punishing those who committed this heinous crime," a statement from the prime minister's office said.
Three gunmen were killed and four other soldiers were injured in the attack in which heavy weapons and rocket-propelled grenades were used, the state-run news agency MENA said.