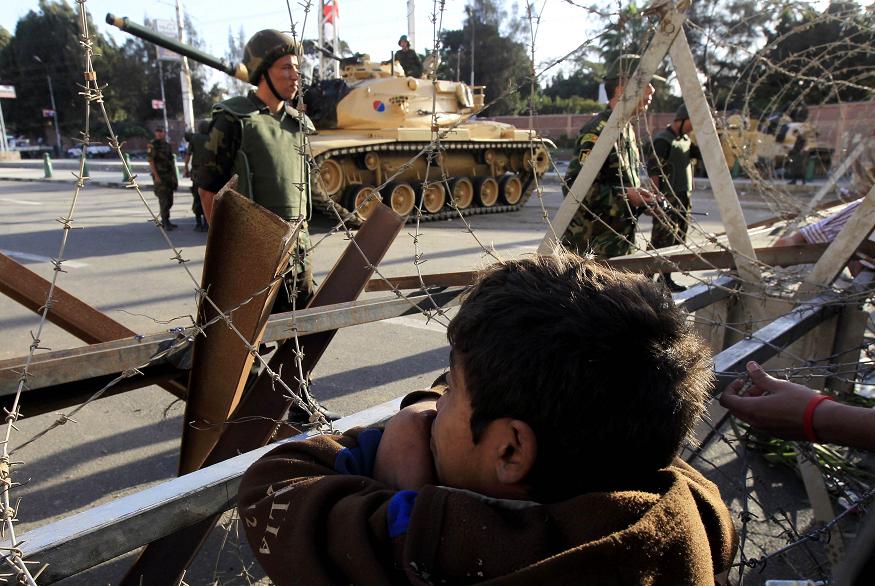 A boy standing behind a barbed wire barricade looks at members of the Republican Guard who have closed a road leading to the presidential palace in Cairo, December 6, 2012.REUTERS/Mohamed Abd El Ghany
Egypt's National Council for Women Rights (NCWR) said on Saturday that it acquired the release of 22 discriminatorily detained children who were pending investigation in Tanta's police stations.
The Council issued a statement saying that it has sent a memorandum to Tanta's attorney general of appeals asking for the release of the arrested children.
The Council based its argument on the absence of any reason for their detention. Furthermore, the detention of children under the legal age is contrary to the Egyptian and international law.
"It is a humanitarian issue which agitates all Egyptians. It is also a clear flagrant violation of child rights, the law and human rights," the Council said stressing that it adopts the issue of releasing all children detained under the legal age.