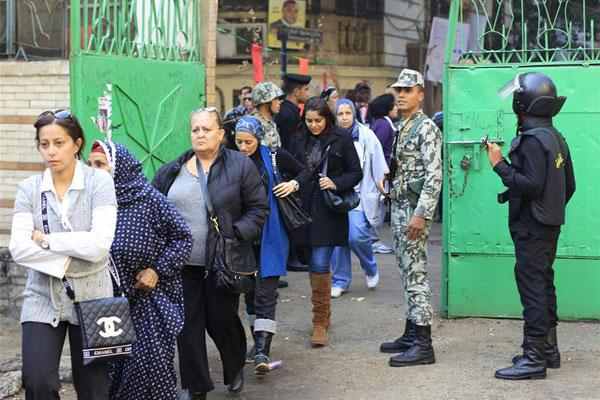 The Parliamentary elections, photo by Ahmad Jad Allah, Reuters
CAIRO, May 16 (Aswat Masriya) - Egypt's Interior Ministry has said the imminent elections will witness tight security measures.
The country will hold its first presidential election since the ouster of former President Mohamed Mursi on 26 and 27 May.
"The presidential election is a new challenge for security forces," said Major General Hani Abdel Latif, the ministry spokesman.
All poll stations and subcommittees will be secured, he added.
The ministry also affirmed its impartiality towards both contenders, Abdel Fattah al-Sisi and Hamdeen Sabahi.