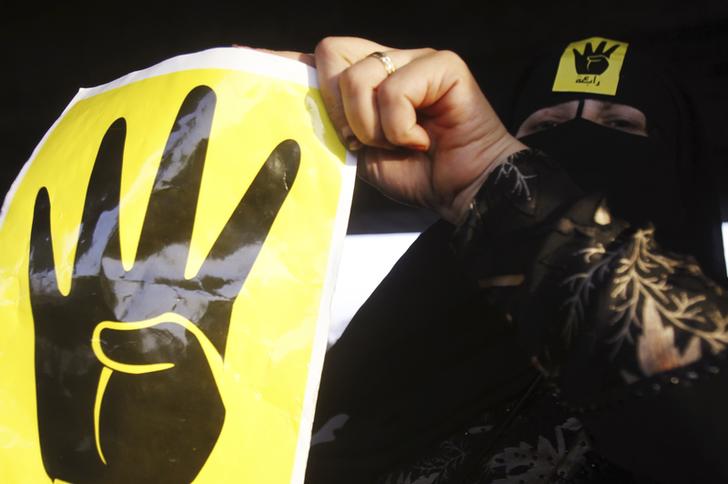 A member of the Muslim Brotherhood and supporter of ousted Egyptian President Mohamed Mursi protests against the military and interior ministry as she shows a poster of the Rabaa" or "four" gesture, in reference to the police clearing of Rabaa al-Adawiya protest camp on August 14, in the southern suburb of Maadi September 3, 2013. REUTERS/Amr Abdallah Dalsh
The National Coalition for Supporting Legitimacy, which supports former President Mohamed Mursi, called on Egyptians to take part in planned demonstrations on Friday.
According to the coalition, the demonstrations, which are held under the title of "Bless the youth… the revolution's backbone", are set to continue for one week in governorates all over Egypt.
In a statement addressing Egyptian youths, the Islamist alliance said, "Continue your revolution as you hold high the banner of pride for the entire people of Egypt."
Allies of the former president have been staging demonstrations to protest what they called a military coup that toppled Mursi and removed him from power.
The alliance had called for demonstrations last Friday under the title "The youth are the revolution's backbone".