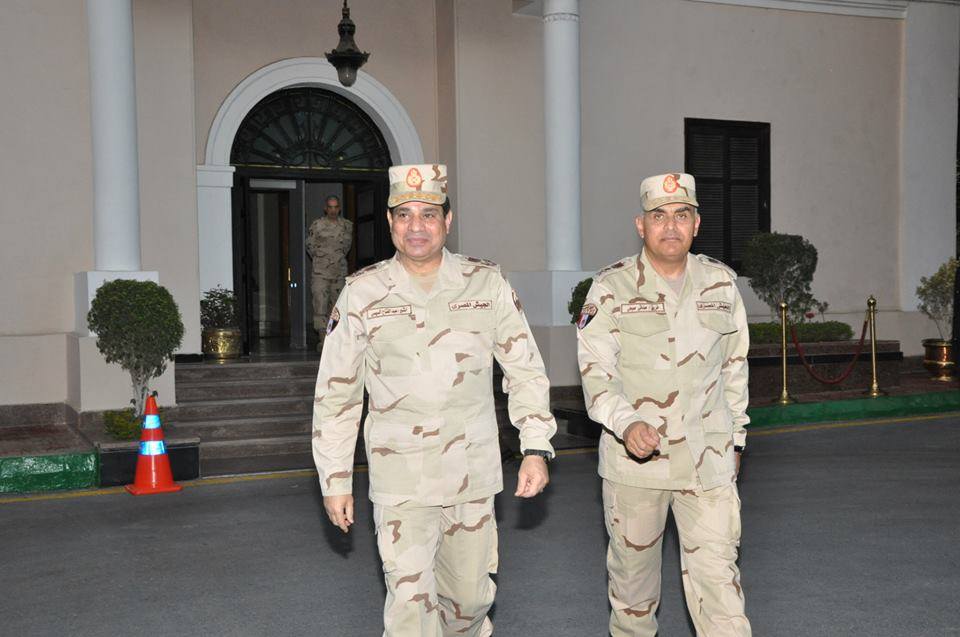 Field Marshal Abdel Fattah al-Sisi and Sedki Sobhy in a SCAF meeting in Cairo on Wednesday, March 26, 2014. Handout/SCAF
CAIRO, April 22 (Aswat Masriya) Egypt's Defense Minister Sedki Sobhi said on Tuesday that the army's main task is to protect the country's national security.
In a meeting on Tuesday, he congratulated the Egyptian army on the thirty-second anniversary of liberating Sinai, Egypt's state news agency said.
He also praised the role of armed forces, in collaboration with the police, to secure key locations in Egypt and fight terrorism.