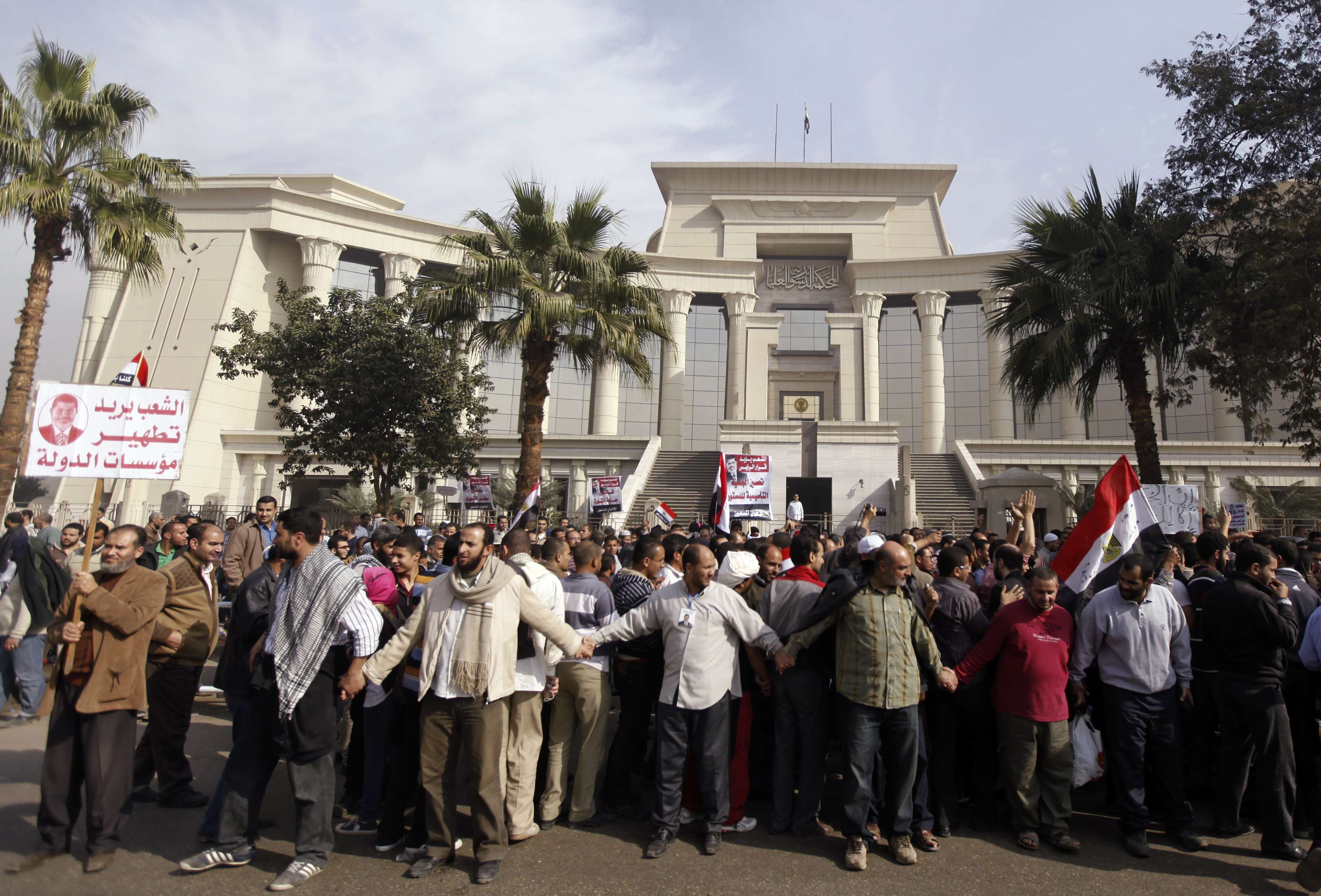 Reuters/Amr Abdallah Dalsh
Protesters holding a sit-in before the headquarters of Egypt's highest court prevented head of the court Maher al-Beheiri from entry on Sunday.
Beheiri said that he has contacted security forces and notified them that judges were being prevented from entering the court, reported the state news agency.
Several thousand Salafi (Ultra-Conservative Muslims) and members of the Islamic movement began a sit-in outside the supreme constitutional court a few weeks ago.
The Islamist supporters of President Mohamed Mursi gathered outside the courthouse prior to a session to consider the legality of the Shura Council (upper house) and the drafting-committee of the constitution, which are both Islamist-dominated.
The protesters have surrounded all the doors to the court preventing any judge from entry, which led the judges to suspend their work indefinitely.