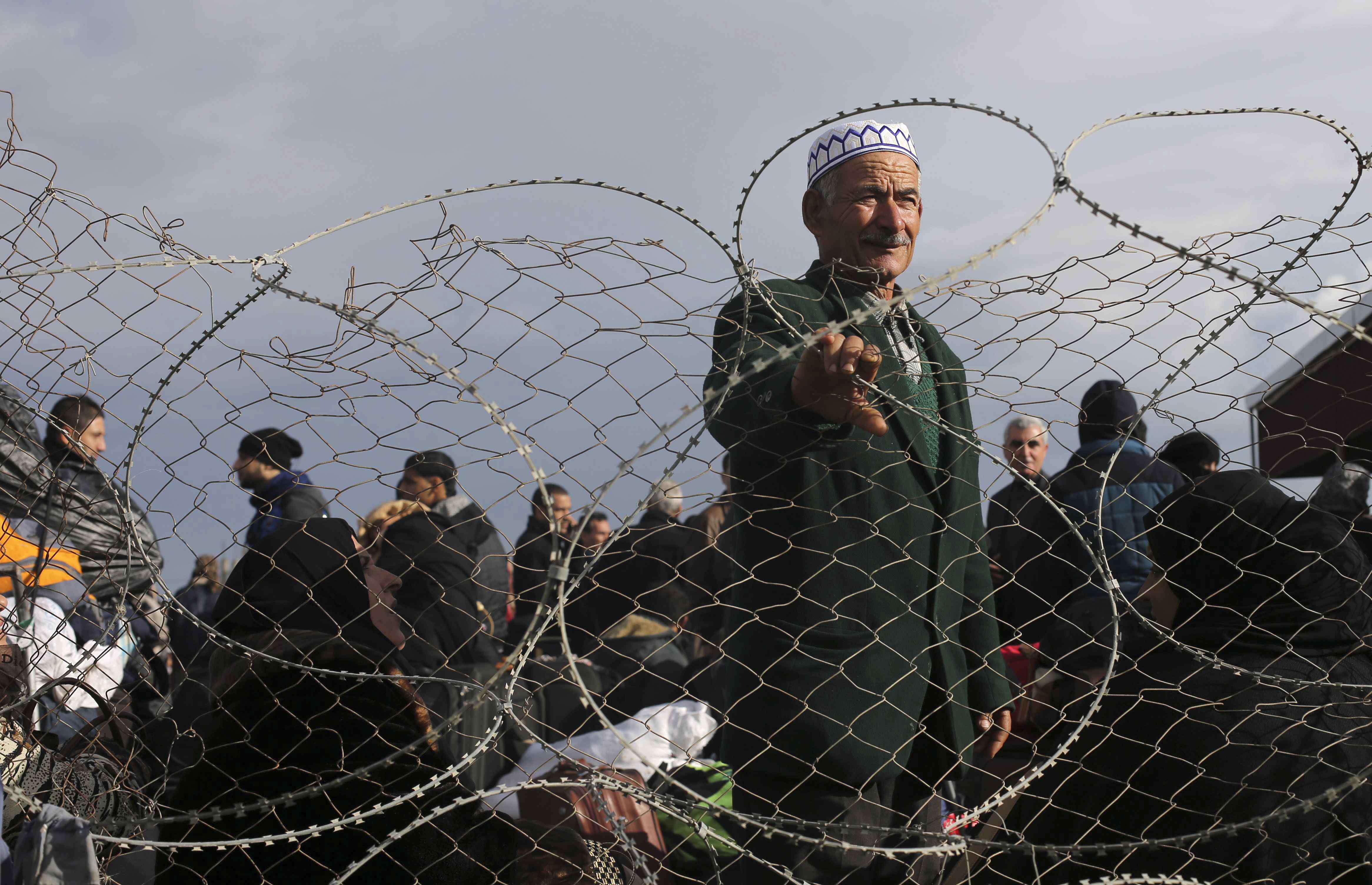 A Palestinian man, hoping to cross into Egypt, stands behind a fence as he waits at the Rafah crossing between Egypt and the southern Gaza Strip December 21, 2014. REUTERS/Ibraheem Abu Mustafa
CAIRO, May 24 (Aswat Masriya) - Egyptian authorities will open the Rafah border crossing in both directions starting Saturday for three days, the Palestinian embassy in Egypt said on Wednesday.
The embassy said in a statement this decision comes after Palestinian Authority President Mahmoud Abbas's "intervention to ease" the suffering of the people of the besieged Gaza strip ahead of the month of Ramadan.
The embassy thanked Egyptian authorities for striving to "alleviate the suffering" of the people of Gaza.
Gaza has been under siege since 2007, when resistance movement Hamas seized control of the strip. The siege makes the border crossing vital for Gazans and is currently the strip's main exit and entry point.
The Rafah crossing has been closed since October, with the exception of 15 days of "partially and intermittently" opening it, United Nations Office for the Coordination of Humanitarian Affairs (OCHA) said in a weekly report issued earlier this month.
The shutdown of the crossing came after militant attacks left over 30 security personnel dead on October 24, 2014, in one of the deadliest militant operations in Egypt since a wave of insurgency rose in Egypt in mid-2013.
The crossing was last opened between May 26 to 28 in one direction, allowing 1629 people to cross into Gaza, according to OCHA figures.
The densely populated Gaza strip is home to 1.8 million people and is currently recovering from destruction caused by 50 days of Israeli military operations in the summer of last year, which have left more than "96,000 homes damaged or destroyed," according to an assessment in December 2014 by the United Nations Relief and Works Agency.
A study by OCHA in December described the situation in Gaza as being "further compounded by the restriction imposed since 2013 by the Egyptian authorities at Rafah Crossing."
The most the crossing was opened was in 2012, during which it was left open for 310 days allowing around 420,000 people to cross, according to figures from the study.
In 2013, the number fell to 262 days, permitting the crossing of a little over 300,000 people.
However, in 2014, the number drastically fell to 158 days with only 97, 690 being able to cross. Last year was the second lowest in terms of number of days the crossing was opened, since the strip became subject to blockade in 2007.