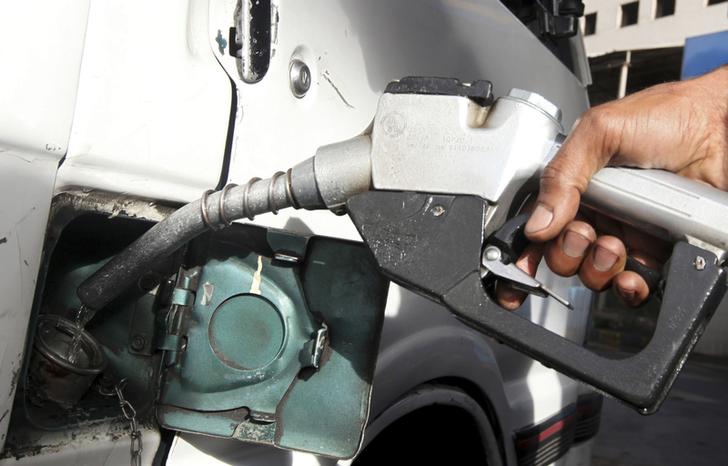 A worker fills the tank of a car at a petrol station in Cairo, March 12, 2013. REUTERS/Mohamed Abd El Ghany
By Hend Kortam
CAIRO, Dec. 16 (Aswat Masriya) - Saudi Arabia is going to raise its investments in Egypt to above 30 billion Saudi riyals ($8 billion) and will "contribute to providing Egypt with petroleum needs for the next five years," the two countries said on Tuesday.
After the second meeting of the Saudi-Egyptian Coordination Council, the two countries said in a joint statement, published on the Saudi state news agency SPA, that the new financial support is based on instructions from King Salman.
The kingdom has been generous with Egypt, a net importer of energy, since mid-2013 but the financial assistance now comes at a time when Egypt's cash-strapped economy is in dire need. Years of political turmoil have taken a toll on the Egyptian economy, halving the state's foreign reserves and driving away tourists, which has contributed to a dollar shortage.
The meeting of the bi-lateral council on Tuesday was led by Prime Minister Sherif Ismail on the Egyptian side, while Saudi Defence Minister and Deputy Crown Prince Mohamed bin Salman Al Saud led his country's delegation.
The meeting comes one day after Saudi Arabia launched an "Islamic alliance" to fight terrorism, made up of 34 countries including Egypt.
The new coalition will be based in Riyadh, the capital of the oil-rich monarchy and says it will fight any terrorist group that comes before it.
Egypt and the Saudi kingdom have both kept terrorism high on their agenda throughout 2015, even engaging in military action in their fight against it.
In March, Saudi Arabia led a military coalition in Yemen, where it wants to prevent the Houthis from climbing to power. Egypt is part of the Saudi-led coalition, which launched its operations after the Shia rebel movement made advances onto the Yemeni south.
The Egyptian state actively addresses terrorism during international events and high-level talks and has waged campaigns against it inside its territory and outside its borders.
In February, Egypt's air force launched air strikes in Libya, which it says hit militant targets, after the beheading of 20 Coptic Egyptians at the hands of militants believed to belong to the Libyan division of ISIS.
The Egyptian military also launched multiple operations in the past two years in the Sinai desert to fight militant activity which surged starting mid-2013.
Both states are part of the U.S.-led coalition to fight the Islamic State fighters in Iraq and Syria, known as ISIS.
Saudi Arabia is among the strongest backers of the Egyptian government.
Saudi Arabia and Gulf neighbours, Kuwait and the United Arab Emirates were quick to show support to Egypt after the military ouster of Muslim Brotherhood politician and former president Mohamed Mursi in 2013, after mass protests against his rule.
Together these three countries have provided Egypt with billions of dollars in the form of grants, loans and petroleum products.