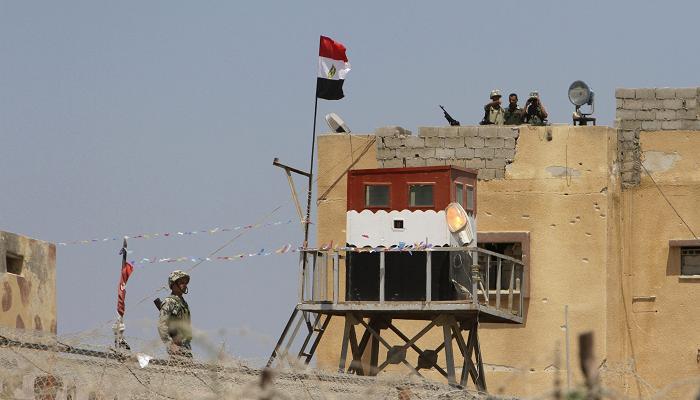 Egyptian soldiers stand guard on the border between Egypt and the southern Gaza Strip, near Rafah August 6, 2012.Ibraheem Abu Mustafa/Reuters
CAIRO, Jan 31 (Aswat Masriya) - Unidentified gunmen killed a police officer on Thursday night in Sinai, a police source said.
A lieutenant was driving his car in Meliz area in Sinai when unknown assailants shot him dead, the source told Aswat Masriya.
Extremist militants have intensified attacks against security personnel in Sinai since the ouster of former President Mohamed Mursi last July.