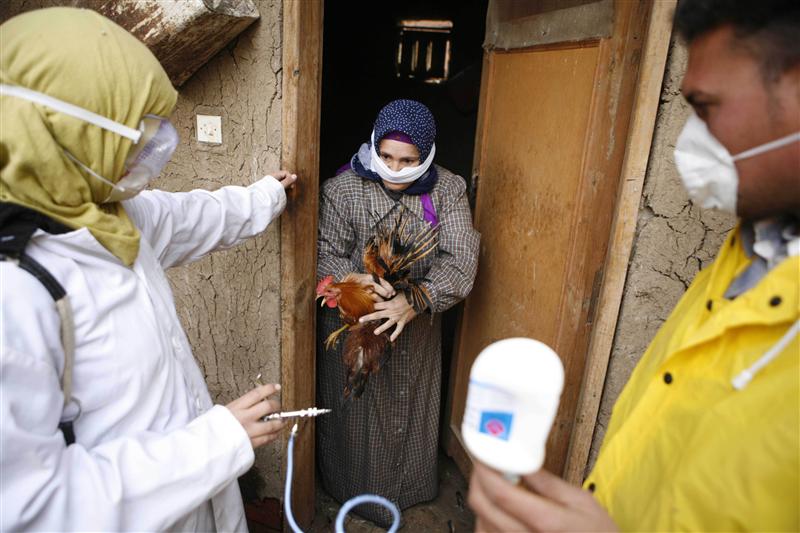 A woman in Menoufia, Egypt, bringing a chicken for a vaccination in 2008 - Amr Dalsh/Reuters
The Egyptian Ministry of Health announced on Wednesday that two human deaths occurred in 2013, reported the Middle East News Agency.
The second death was of a 26-year-old man from a governorate located in northeast of Cairo. The victim died at a hospital in Dakhaliya.
A health ministry official issued a statement reporting that two people died so far because of the avian influenza virus (H5N1) out of three who were infected.
The virus first hit Egypt in February 2006. It can infect humans in close contact with birds. The avian influenza had caused global concern as a potential pandemic threat.
It had killed millions of poultry in a growing number of countries throughout Asia, Europe and Africa.