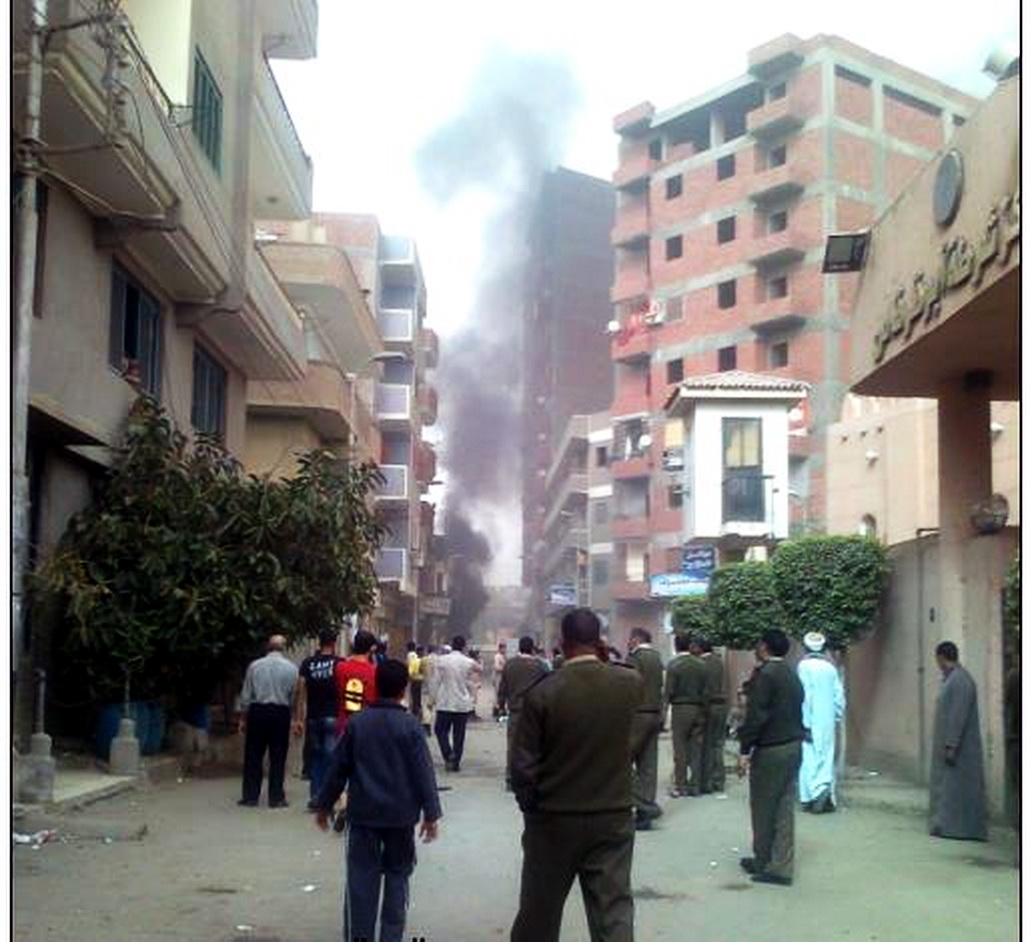 Clashes between Minya residents and security forces in Abu Qerqas - Aswat Masriya
Security forces have arrested 13 people who are suspected of attacking police stations, churches and public property in Minya's "Delga" village.
Army and police forces raided the village early on Monday to arrest the suspects in response to a prosecutor's order that was released earlier.
The interior ministry said on Monday that it arrested 56 people to question them over the confrontations and violence that took place in the village.
The army's technical team has begun to inspect the churches that were attacked to plan their renovation.
The Minya village has witnessed a wide wave of violence since the army's ouster of Islamist President Mohamed Mursi in response to mass demonstrations staged across the country late July.