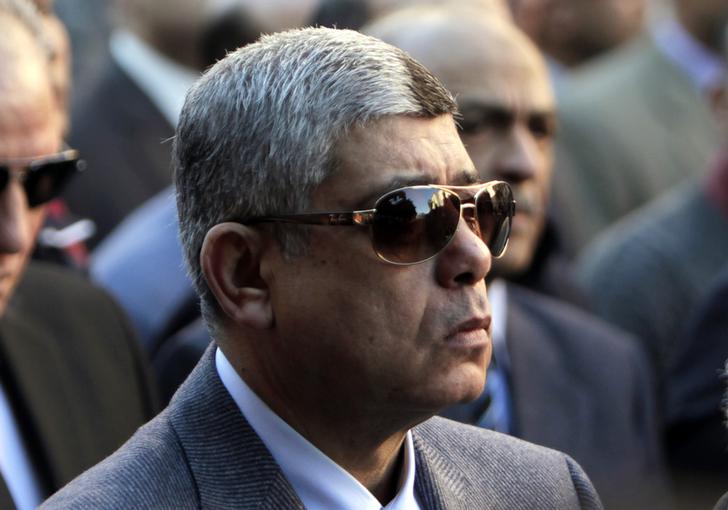 Egyptian Interior Minister Mohamed Ibrahim walks during the funeral service of General Mohamed Saeed, head of the technical office of the minister of interior, with police and the relatives of Saeed in Cairo January 28, 2014. REUTERS/ Mohamed Abd El Ghany
CAIRO, March 31 (Aswat Masriya) Egypt's Interior Minister Mohamed Ibrahim said on Monday that the ministry will stand at the same distance from all presidential candidates, pointing out that its duty is to secure polls, voters as well as conferences.
Ibrahim explained in a press conference in Tanta that the upcoming presidential elections will be strongly secured to prevent any chaos.
Registration for presidential candidacy began on Monday while Egyptians will be voting starting May 26.
So far only former Defense Minister Abdel Fattah al-Sisi and leftist politician Hamdeen Sabahi have announced their intentions to run.