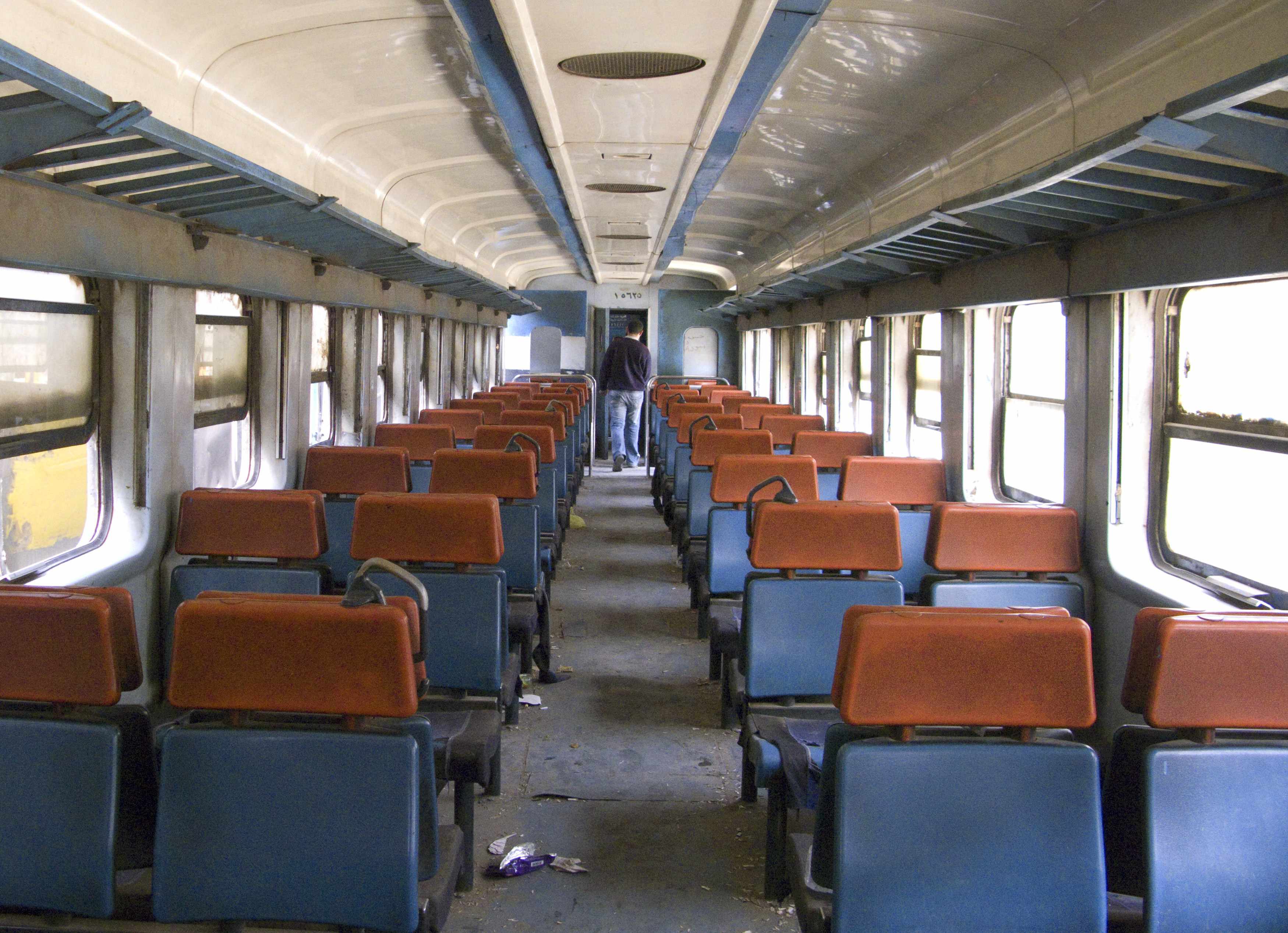 A stranded passenger walks inside a train during a strike by train drivers in Egypt, at the main train station in Cairo April 7, 2013.
Chairman of the National Association for the Egyptian Railways, Hussein Zakaria, said on Tuesday that trains are back to running normally at full capacity after services were disrupted due to a drivers' strike on Sunday.
Zakaria said that the drivers ended their strike and returned to work after an agreement to restructure their wages and incentives, reported the Middle East News Agency.
He added that a committee, headed by the transport minister, will be formed to direct the restructuring of wages, stressing that none of the workers will have their salaries reduced.
All train routes in Egypt had been brought to a halt due to the drivers' strike against the transport minister's decision to raise their allowance by 10 percent only.