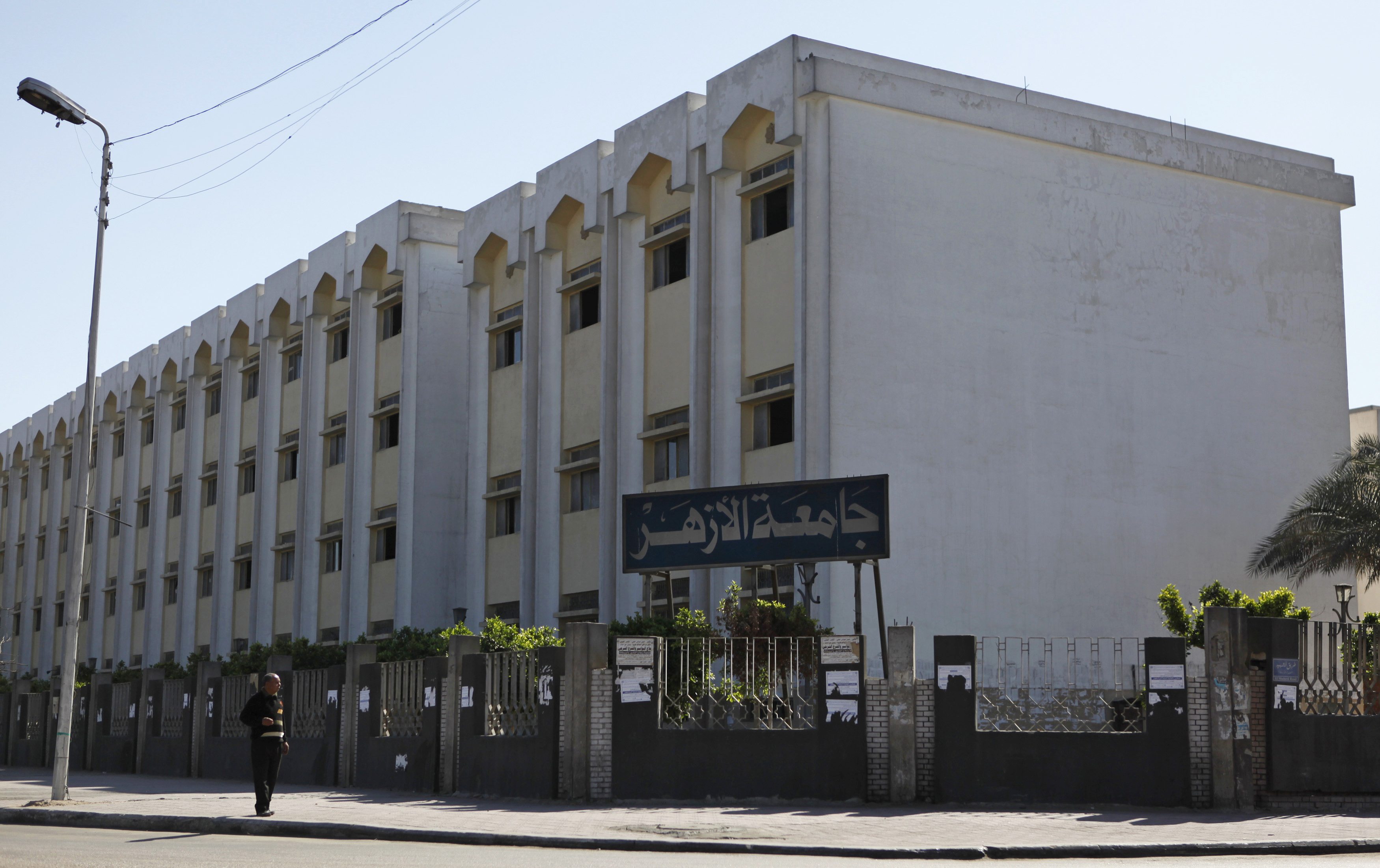 Al-Azhar University, founded in the 10th century through the endowment of a charitable trust, or awqaf, in Cairo March 19, 2013. Reuters/Amr Abdallah Dalsh
Security forces fired teargas to disperse tens of supporters of ousted President Mohamed Mursi who were gathered to denounce "the military coup" on Monday.
The protesters blocked the Nasr Road earlier and marched outside of the university, repeating slogans against the police and army and provoking the deployed forces, reported the state news agency MENA.
Egypt's state TV said earlier that some of the protesting students attacked the Nile News staff.
The students have been staging demonstrations on a daily basis since the beginning of the ongoing school year, with some recently going as far as trying to stop some classes from taking places.
Their efforts were not successful as they were stopped by security forces in clashes that resulted in injuries.
Mursi was ousted by the army in July following mass demonstrations across the country.