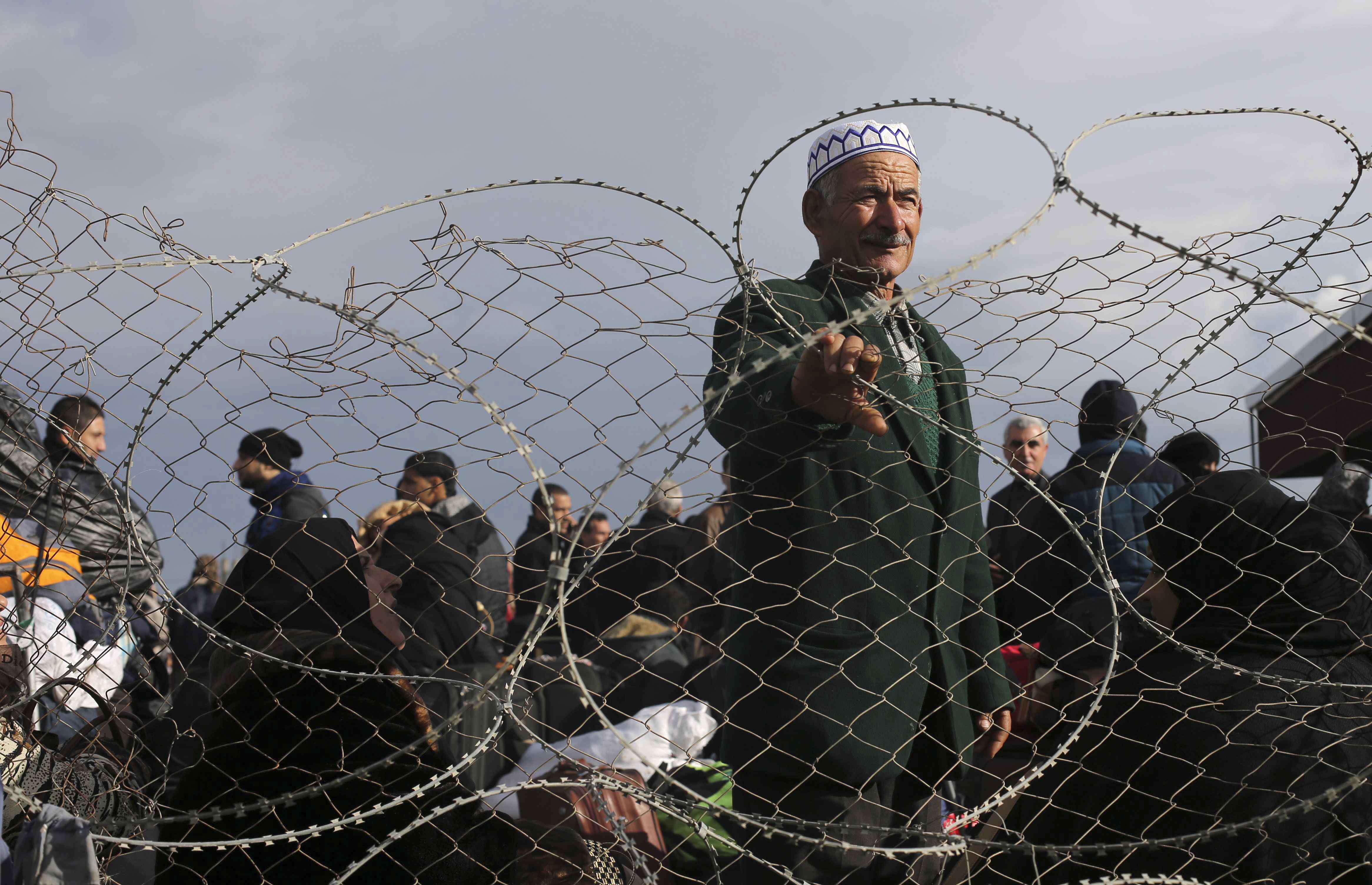 A Palestinian man, hoping to cross into Egypt, stands behind a fence as he waits at the Rafah crossing between Egypt and the southern Gaza Strip December 21, 2014. REUTERS/Ibraheem Abu Mustafa
CAIRO, Jan 11 (Aswat Masriya) – Egypt will open the Rafah border-crossing in Sinai on Tuesday and until Thursday, the Palestinian Embassy in Cairo announced on Sunday.
The border-crossing, which connects the Sinai Peninsula to the besieged Gaza Strip, will be opened in both directions on the three days, the embassy said in a statement.
Only students will be allowed to cross over on Tuesday, the embassy said.
The embassy expressed its gratitude for Egypt for "its keenness on alleviating the suffering of our people in the Gaza Strip," the statement read.
Egypt closed the Rafah border-crossing on October 25 "until further notice" following deadly militant attacks in Sinai a day earlier which rendered at least 33 security personnel killed.
At least 30 military personnel were killed in a suicide blast which targeted a security checkpoint in Sinai's Sheikh Zuweid on October 24, in the worst militant attack since the ouster of Islamist President Mohamed Mursi in July 2013.
Egypt's President Abdel Fattah al-Sisi declared a three-month state of emergency and a nighttime curfew in parts of the Peninsula in response to the militant attacks.
The border-crossing was opened for the first time in both directions on December 21, 2014. It remained opened for three days, allowing 1,100 to cross over from Gaza and 900 to return, according to a report by the United Nations Office for Coordination of Humanitarian Affairs (UNOCHA).
Gaza has been under a land, air and sea blockade enforced by Israel since 2007, after the Islamist group Hamas won the Palestinian legislative election and became in control of the strip. Egypt has mostly kept its border with Gaza closed since then.