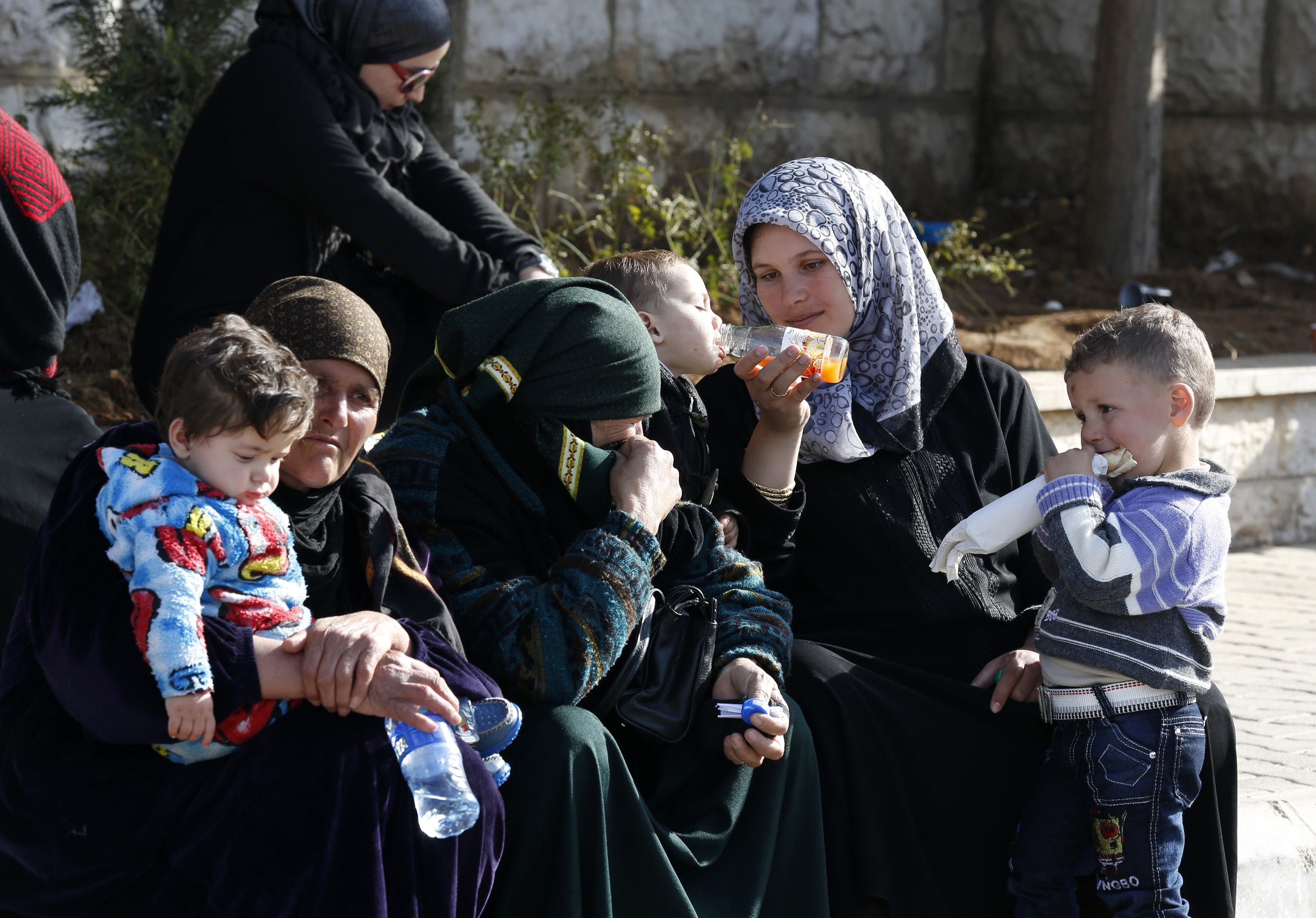 Syria women and children. REUTERS/Jamal Saidi
The Egyptian National Council for Women Rights (NCWR) condemned on Wednesday the phenomenon of Egyptian men marrying Syrian refugees.
Many Syrians have been recently displaced to Egypt due to the civil unrest in their home country. The number of registered Syrian refugees has reached 8, 858 according to the most recent updated data at the United Nations High Commissioner for Refugees (UNHCR).
The council said in a statement that these marriages are "crimes committed against women under the guise of religion, as some of the Islamic preachers encourage young Egyptian men to marry Syrian refugees."
Some men justify these marriages as an altruistic gesture to save Syrian girls from their refugee status though in fact they are using their need for money; the dowry for these marriages usually does not exceed 500 Egyptian pounds.
A local newspaper published a story on Tuesday under the title "Hidden tragedies of Syrian marriages in Egypt" which reported that the phenomenon produced "brokers" for such marriages.
According to Syria's personal status law, the minimum age of marriage for girls is 16, whereas the law does not regulate this matter under Egypt's new charter.
In contrast to these marriages, online campaigns were launched on social networking sites. Activists have created a Facebook page under the name 'Refugees not captives' and a hashtag on Twitter under the same name denounced this issue as well.
The council demanded an investigation into the figures mentioned in the media with the involved people who 'broker' these marriages in order to take the necessary actions.
The council stressed that this behavior represents human trafficking, adding that "it conflicts with international conventions and human rights."
It said that this conduct contradicts religion as it is an exploitation of the poor living conditions of Syrian girls.
The council is preparing a memorandum to be submitted to the president and the prime minister after collecting and documenting all the relevant data and confirming its accuracy.