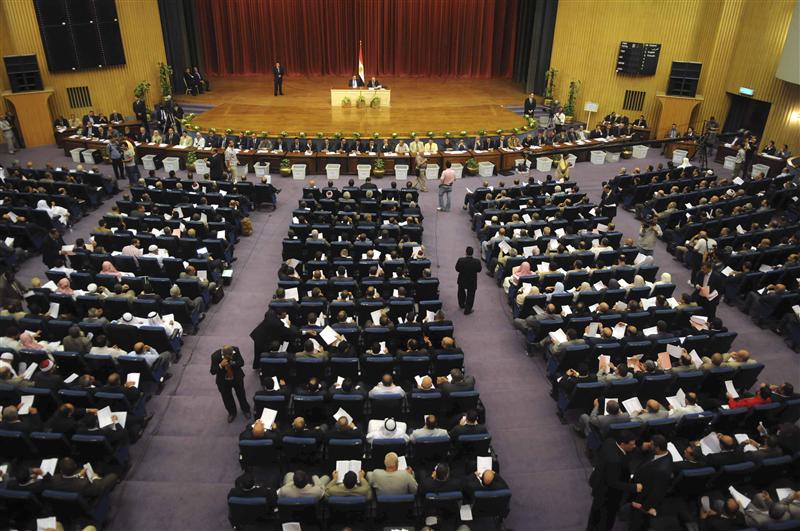 Parliamentary session to elect members of the constituent assembly on June 12, 2012 - REUTERS
Egypt's constituent assembly announced on Thursday that it has finished drafting the final draft of the country's constitution, taking into account all suggestions, and is ready to vote on it today.

All discussions regarding the constitution were finalized at an early hour on Thursday, the assembly said in a statement, announcing that the vote will be public.

"We invite everyone to come witness this historic moment", the statement said.