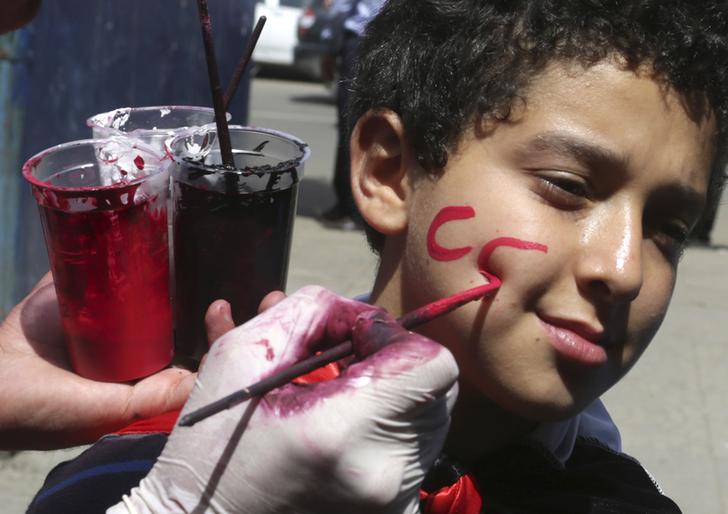 A child has "CC" painted on his face by supporters of presidential candidate and army chief Abdel Fatah al-Sisi during the Egyptian presidential elections in Cairo, May 26, 2014. REUTERS/Asmaa Waguih
CAIRO, May 26 (Aswat Masriya) The delayed opening of some polling stations and campaigning near them have been the most outstanding violations so far, said a local non-governmental organization observing Egypt's presidential elections in a report issued on Monday.

Polling stations in Egypt saw a moderate turnout of voters, who were mostly women, according to the Egyptian Association to Support Democracy.

The report also observed cases of collective voting and the absence of voting rolls in some stations and not using the phosphoric ink after the vote.
The Presidential Elections Commission (PEC) has prohibited all forms of electoral campaigning for either candidate around poll stations during the two voting days.
Meanwhile, PEC said that there was a high turnout across Egypt.

Egyptians have until tomorrow at 9 p.m. to vote for their preferred president out of two candidates.