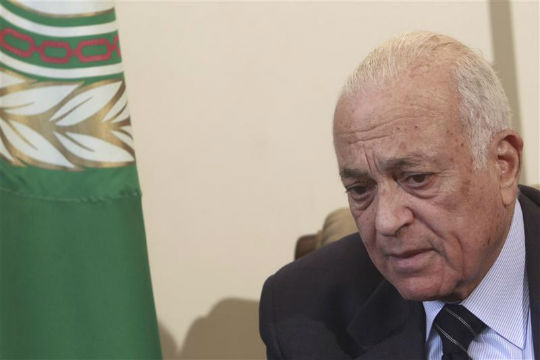 Arab League Secretary General, Nabil Al-Arabi - Amr Dalsh/Reuters
Families of the Egyptian detainees in the United Arab Emirates (UAE) staged a protest on Sunday in front of the headquarters of the Arab League demanding their release.
The protesters urged the Arab League to intervene for the release of the detainees, denouncing the policy of UAE in dealing with the Egyptian detainees, reported the Middle East News Agency.
The families raised banners demanding the release of their relatives, expressing their dissatisfaction with "the failure of the Egyptian delegation's visit to the UAE on the issue."
The official Egyptian delegation visit to UAE ended on Saturday amid reports of its efforts for the release of the Islamist detainees failing.
A gulf newspaper had published that "the leaders of the Islamist detainees in the UAE are closely linked to Egypt's Muslim Brotherhood."
The newspaper had pointed that the detainees have organized a number of lectures about elections and ways to change regimes in the Gulf countries.