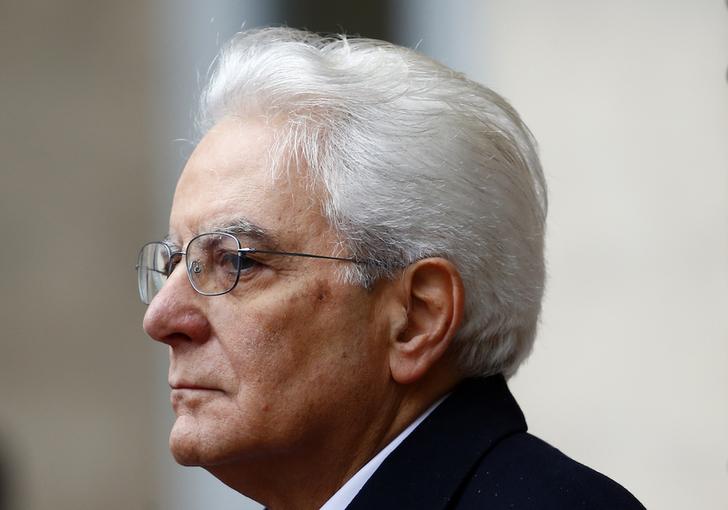 Italian President Sergio Mattarella - REUTERS photo
By Crispian Balmer
ROME (Reuters) - Italy has partially pardoned the former CIA Milan station chief Robert Seldon Lady who was convicted for his role in the kidnapping of an Egyptian Muslim cleric under the U.S. "extraordinary rendition" program.
Another U.S. citizen found guilty in the case, Betnie Medero, was also granted a pardon by Italian President Sergio Mattarella, his office said in a statement.
Lady and Medero were among 26 Americans convicted for snatching Hassan Mustafa Osama Nasr from a street in Milan in 2003 and whisking him away to be questioned in Egypt.
None of the Americans were ever detained in Italy or appeared in court during their trial, but they risked arrest if they traveled to Europe and the case has caused diplomatic tensions between Rome and Washington.
Mattarella's office said that Medero, the most junior U.S. official caught up in the affair, was effectively having her six year prison term wiped clean from the slate.
Lady received a nine-year term and this would be cut to seven years, the statement said. This is the same term given to former CIA Rome station chief Jeffrey Castelli in the case.
No one else involved in the incident received pardons.
Lady was briefly detained in Panama in 2013 because of an international arrest warrant issued after his sentence, but he was released before Italy could process an extradition request.
After that, he asked the Italian authorities for clemency. "Bob's fed up and wants to face it head on and get this resolved," his lawyer told Reuters at the time.
Wednesday's decision means that Medero can now travel freely to Italy and Europe should she want to. However, Lady still faces the risk of arrest and extradition should he travel to any European country, an Italian official said.
The Italian trial of the U.S. officials was the first of its kind against such "renditions" practiced by former U.S. President George W. Bush's administration in the wake of the Sept. 11, 2011 attacks on Washington and New York.
The abduction of Nasr, who Lady said was in the process of planning an attack, led to further renditions in other countries, Lady has been quoted as saying in the Italian press.
The Egyptian cleric, who is also known as Abu Omar, said he was tortured during the seven months he was held captive, something Lady has denied.
Mattarrella decided to move ahead with the partial pardon because U.S. President Barack Obama had halted the "extraordinary rendition" program, Wednesday's statement said.
The Italian president is due to see Obama in Washington early next year and the pardons were seen as a symbolic gesture ahead of the trip, a political source said.
(Editing by Dominic Evans)