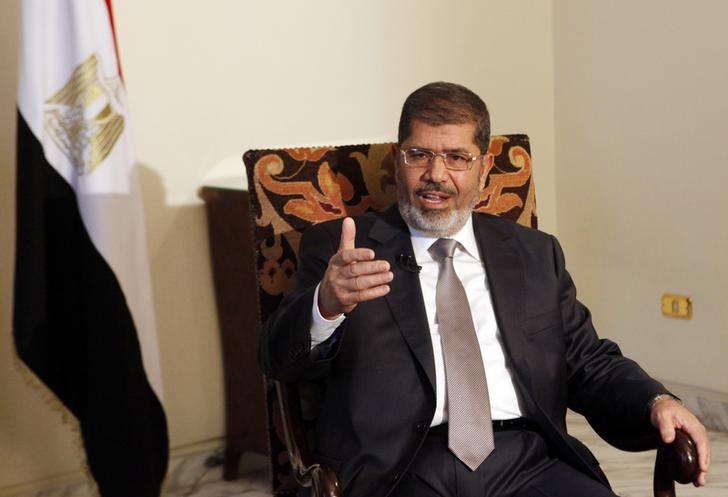 Egyptian President Mohamed Mursi talks during an interview with Reuters at the Presidential palace in Cairo, August 27, 2012. REUTERS/Asmaa Waguih
President Mohamed Mursi called on Sunday all political forces to a national dialogue session scheduled for Monday to discuss the electoral process. The session will take place at the headquarters of the Presidency.
In a televised interview, Mursi stressed that the relationship with Copts is a bond of brotherhood and love, reported the Middle East News Agency.
He said that the minimum income tax is raised to an annual 12 thousand pounds. Two million and a half million families are meant to benefit from this raise at a cost of three billion pounds.
Mursi announced plans for the development of 68 slum areas.
The President emphasized that he will support the Armed Forces in protecting Egypt.