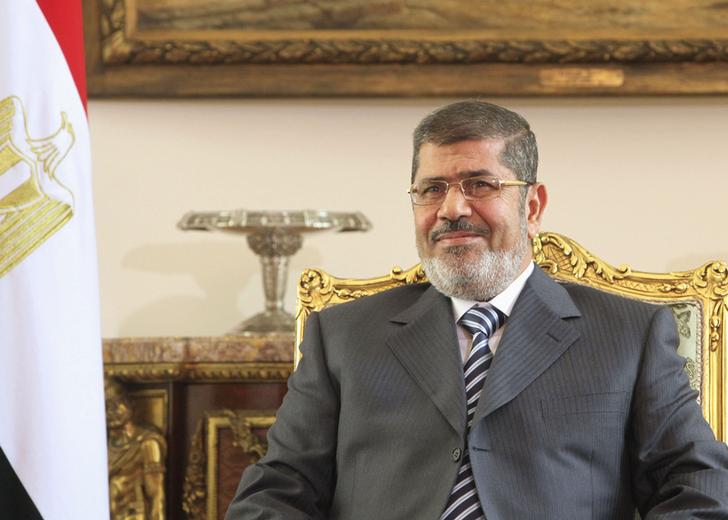 Egyptian President Mohamed Mursi talks with U.S. Senator John McCain (not seen) during their meeting in Cairo January 16, 2013. REUTERS/Asmaa Waguih
President Mohamed Mursi approved on Wednesday the pay structure of teachers in accordance with the demands of their syndicate.
"Egypt post the revolution hopes that education becomes a national project for which we provide all requirements necessary to accomplish it," Mursi said during an event held at al-Azhar University to celebrate Teacher's Day.
The president emphasised the importance of transforming the stereotypical teacher image and drafting laws that preserve the teacher's dignity.
Teachers are the main foundation for Egypt's renaissance, Mursi said.
Teachers have the pioneering role in making this country through planting ethics and knowledge in students, Mursi added.