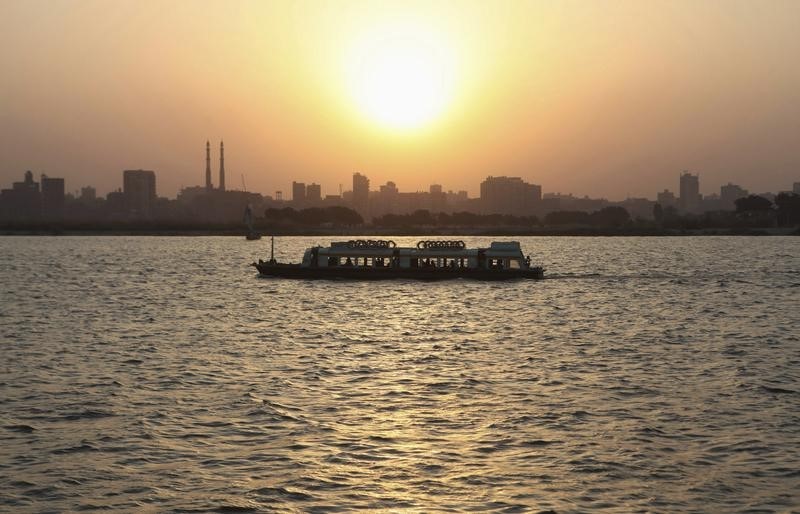 A boat sailing in the Nile River - Reuters/archive
CAIRO (Reuters) - The three main countries that share the Nile River's waters moved toward an agreement to study whether a planned $4 billion Ethiopian dam would disrupt flows to downstream countries, water ministers of Ethiopia, Sudan and Egypt said after talks on Friday.
But while the countries continue talks, construction will proceed on the Renaissance Dam, which will be Africa's biggest dam and aims to provide cheap power for countries as far away as South Africa and Morocco.
"The committee agreed to short-list seven consultancy firms to undertake the hydrological and socio-environmental studies," the water ministers said in a statement.
The consultancies were not identified, though British construction law firm Corbett has been chosen to oversee the administrative aspects of the studies, the statement said.
The project, being built by Italy's Salini Impregilo SpA, aims to produce 6,000 megawatts of electricity for a power-hungry region.
But it has upset Egypt, which relies almost exclusively on the Nile River for farming, industry and drinking water for a rapidly growing population.
Cairo is concerned that years of filling the new dam's 74 billion cubic metre reservoir will temporarily cut the river's flow, and that surface water evaporation from the huge new lake will then reduce it permanently.
In a sign of the limits that talks will have on Ethiopia's plans to become a regional power hub, the country's water minister declined on Friday to offer any hard guarantees that the dam would not adversely affect Egypt.
"Ethiopia designs all the dams in the country in a way that does not harm significantly the downstream countries," Alemayehu Tegenu said in response to a reporter's question.
"This is a principle. This principle by itself is very important. There is no need to give a guarantee."
The tripartite committee of water ministers are slated to resume talks in Khartoum in November, where they will decide on the firm to conduct the socio-environmental study.