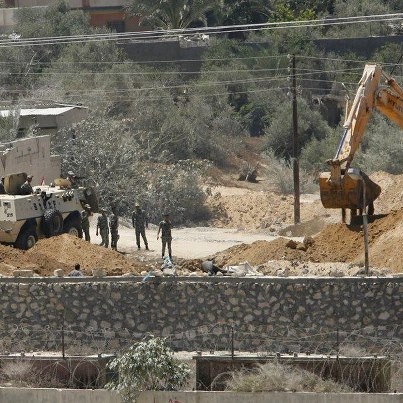 (Archive) Army forces supervise the process of demolishing tunnels in North Sinai - Aswat Masriya
CAIRO, July 29 (Aswat Masriya) An Egyptian army officer was killed on Tuesday afternoon in clashes between security forces and "militants" in North Sinai's Rafah, a security source said.

A fire exchange between the army and the "extremists" after attacking one of their hideouts caused the officer's death, the source added.

The armed forces have launched a wide-scale security crackdown on Sinai militants, who have been targeting security personnel and institutions since former President Mohamed Mursi's ouster last July.