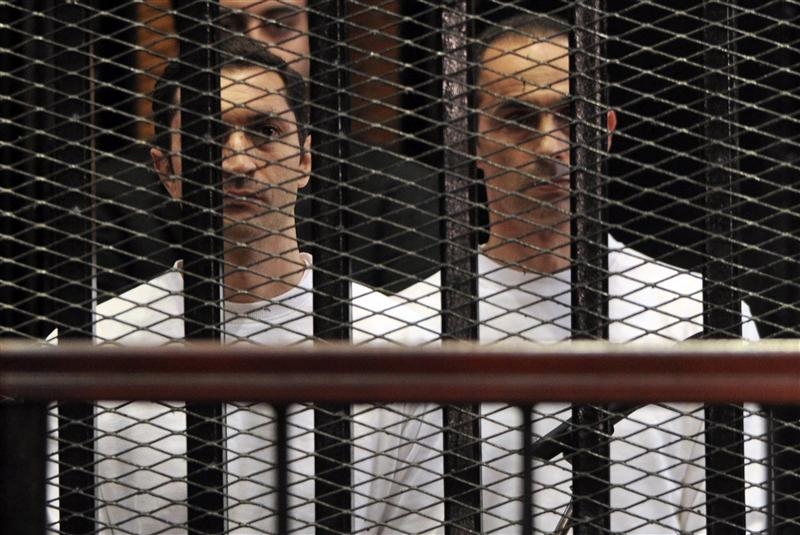 Alaa and Gamal Mubarak (R), sons of former Egyptian president Hosni Mubarak, stand in a cage during their trial at the police academy in Cairo August 15, 2011. Stringer/REUTERS
A Cairo criminal court has adjourned the retrial of former President Hosni Mubarak, in which his sons and interior minister are also involved, to October 19, 20 and 21.
Also involved in the case are six of former Interior Minister's Habib al-Adly's top aides and fugitive businessman Hussein Salem.
The decision to delay the trial came in order to listen to more testimonies, including that of Mourad Muwafek, the former intelligence chief, and that of former Prime Minister Atef Ebeid, among others.