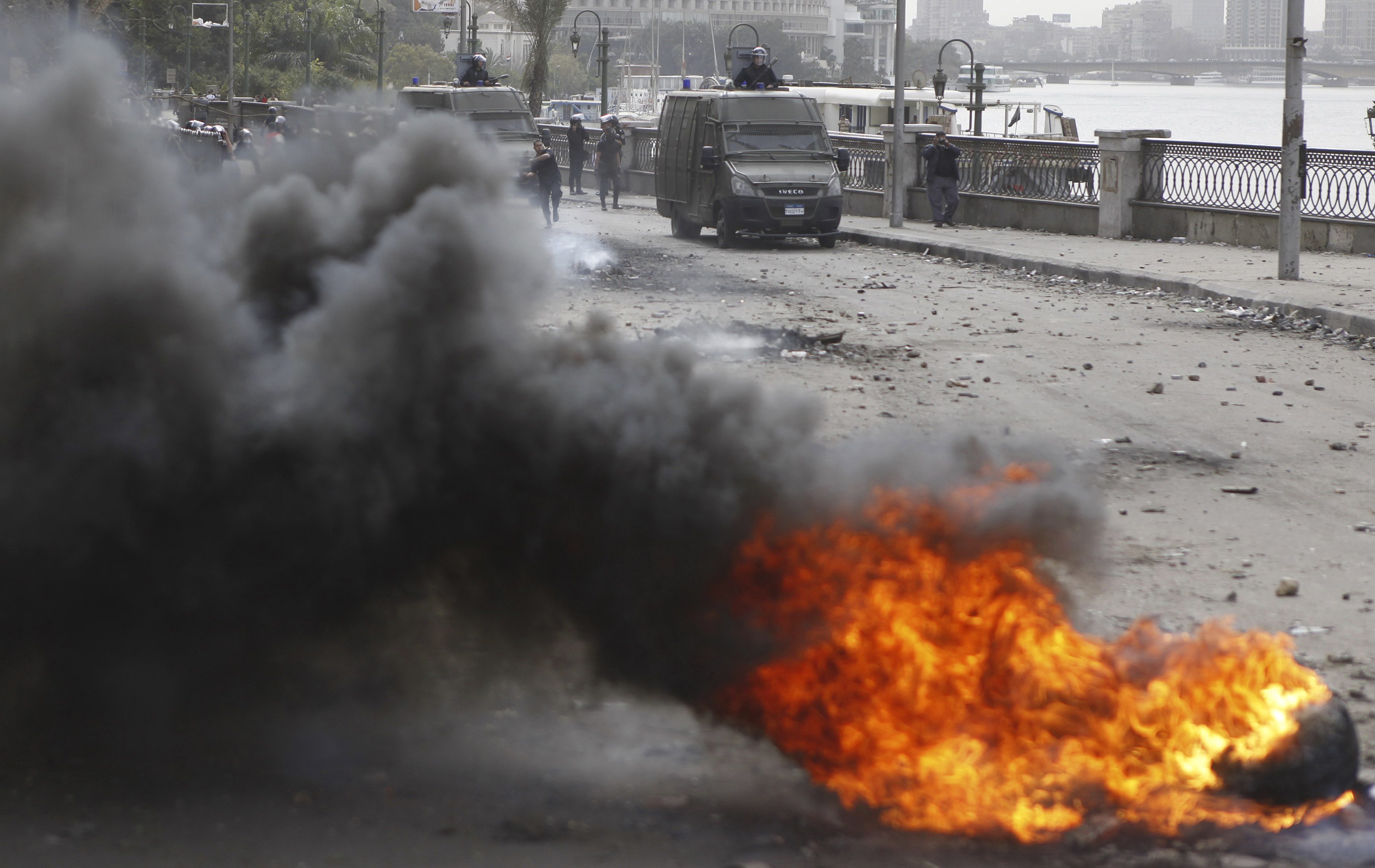 REUTERS/Amr Abdallah Dalsh
Police fire tear gas at thousands of protesters as they reach the Nile Corniche in the heart of downtown Cairo on their way to the Shura Council.
The protesters were chanting "peaceful," at the time of the attack.
Protesters suffered from smoke inhalation and one of the protesters was also shot in the eye by security forces, according to eyewitnesses.
Ahram Online's reporter Simon Hanna said an armoured Central Security Forces vehicle also drove "frantically" at protesters, leaving several injured.
Angry protesters torched the vehicle.
Ahram Online's Karim Hafez in the area also says angry protesters have smashed another armoured vehicle in Tahrir Square.