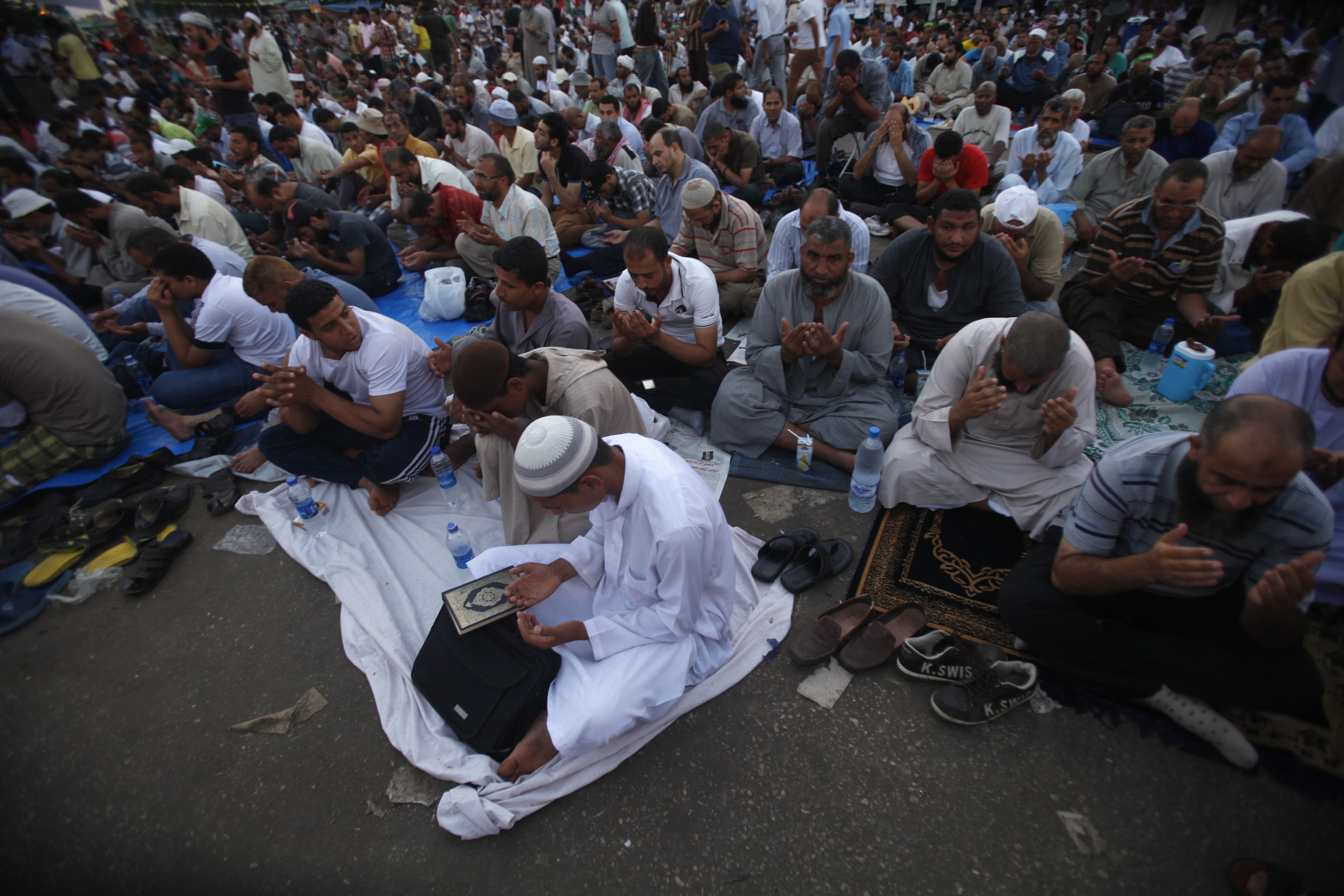 Supporters of deposed Egyptian President Mohamed Mursi pray as they wait to break fast on the first day of Ramadan at the Rabaa Adawiya square where they are camping in Cairo July 10, 2013. REUTERS/Khaled Abdullah
CAIRO, March 18 (Aswat Masriya) Egyptian authorities raided a conference of the National Alliance to Support Legitimacy in Cairo's Garden City on Tuesday and held the attendees, Essam al-Sawy, from the Building and Development Party, told Aswat Masriya.
The conference was meant to discuss the dispersal of the Rabaa sit-in which was held in August in support of ousted President Mohamed Mursi of the Muslim Brotherhood.
Mursi was overthrown by the army in July in response to mass demonstrations against his rule.
An eyewitness said that trucks and police forces have spread out in the area surrounding the headquarters of the Istiqlal (Independence) Party where the conference was being held on Tuesday.
The National Council for Human Rights issued a report on Monday on the Rabaa events, saying that the alliance refused to provide it with information and that there were arms at the sit-in, but that the police did not give the protesters enough time to exit safely.
The Muslim Brotherhood, which was declared as a terrorist organization towards the end of last year, has described the NCHR's report as biased.