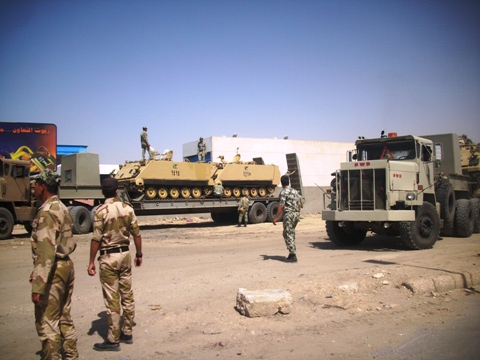 The Egyptian army sent reinforcements to the Sinai Peninsula on Monday - Aswat Masriya
CAIRO, Jan 18 (Aswat Masriya) Three extremists were killed on Saturday in clashes with army forces in the Sinai Peninsula, a security source said.
The source told Aswat Masriya that clashes had erupted during a security operation launched by the army, leading to the killing of three extremists.
Army and police forces began security operations to clear the lawless peninsula after the ouster of Islamist President Mohamed Mursi in July.