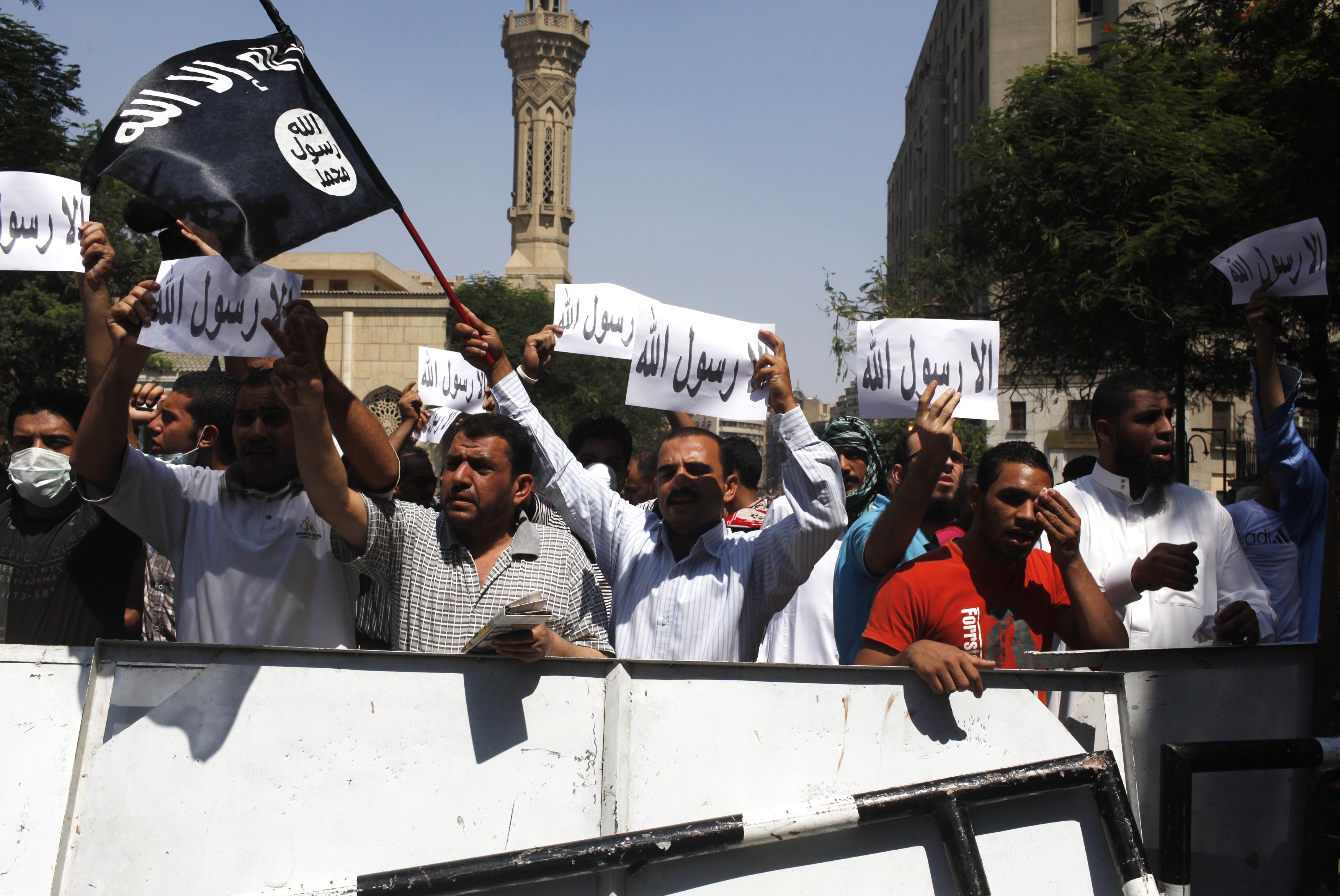 Protesters take part in a demonstration, condemning a U.S.-made film which they say insults the Prophet Mohammad, near the U.S. embassy in Cairo, September 14, 2012. The flag reads, "There is no God but God and Mohammad is his messenger" - REUTERS/Asmaa Waguih
CAIRO, Feb 28 (Aswat Masriya) - A Cairo misdemeanour court sentenced on Saturday 168 defendants to two years in prison for taking part in protests against an anti-Islamic film in September 2012.
The defendants were charged with assembly, "thuggery", threatening to use violence, resisting authorities, vandalising public and private properties, possessing weapons and physically assaulting public employees.
Protests erupted outside the American Embassy in Cairo in September 2012, in reaction to a film produced in the United States ridiculing Islam's prophet Muhammad.
The film, Innocence of Muslims, sparked anti-American protests in several Islamic countries.