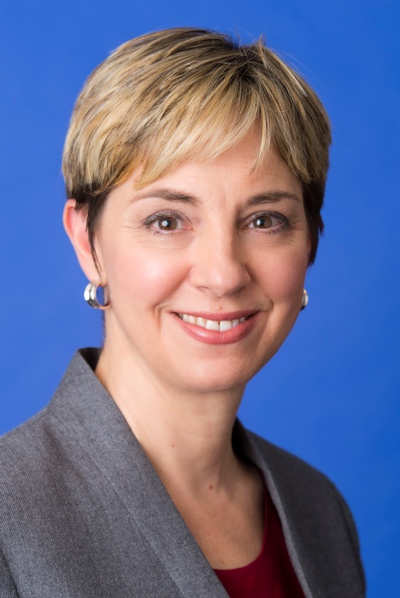 Michele Dunne. Photo from the Carnegie Endowment for International Peace website
CAIRO, Dec 13 (Aswat Masriya) – Security at the Cairo International Airport denied entry to an American researcher on the Middle East late Friday, saying she is on an entry ban list.
Michele Dunne, Senior Associate at the Carnegie Endowment for International Peace (CEIP) and former United States diplomat, arrived to Cairo from Istanbul on Friday, before she was forced to exit the country.
Airport security sources said Egypt's Homeland Security (formerly known as State Security) had put Dunne on an entry ban list.
She was placed on a plane headed for Frankfurt, where she announced landing early Saturday.
Dunne is known to be a critic of the Egyptian regime which took charge since the military ouster of Islamist President Mohamed Mursi in July 2013, following mass protests against his rule.
After being denied entry into Egypt, the researcher said on her twitter account: "some Egyptians complain I don't listen enough to pro-government views. When I accept invitations to conferences of pro-government groups, they deny me entry. Go figure."
Dunne works at the CEIP's Middle East programme. She is an expert on political and economic change in Arab countries, especially in Egypt.
She has recently contributed to analysis pieces on the situation in Egypt published in different news websites and magazines. The pieces include: "How Egypt Prolonged the Gaza War", "Egypt's Evolving Governance is No Democratic Transition", and "Egypt's Draft Constitution Rewards the Military and Judiciary".
The CEIP is a Washington-based international affairs think tank.
On August 11, Human Rights Watch Executive Director Kenneth Roth and Middle East and North Africa Director Sarah Leah Whitson were denied entry at the Cairo International Airport and forced to fly back.
Egypt's Ministry of Interior had claimed then that the HRW delegation did not secure an entry visa into Egypt.
Roth and Whitson were travelling to Cairo to attend the release of a report by the international watchdog on the violent dispersal of two pro-Mursi encampments in August, 2013, which left hundreds of protesters killed.