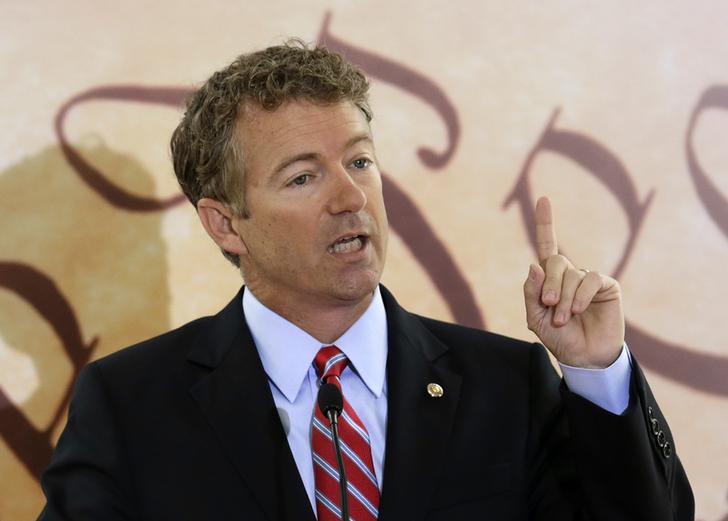 Senator Rand Paul (R-KY) delivers his speech to the Faith & Freedom Coalition Road to Majority Conference Kickoff Luncheon in Washington June 13, 2013. REUTERS/Gary Cameron
The United States Senate rejected by a 83 to 13 vote a draft law Republican Senator Rand Paul proposed to cut off the aid to Egypt and turn it into funding for domestic infrastructure projects in the U.S. as of next year, the Middle East News Agency reported.
The draft law aimed to freeze the $1.5 billion annual aid to Egypt, of which $1.3 billion is military aid, in light of the U.S. law which bans providing aid to countries that witness a coup d'etat.
U.S. President Barack Obama's administration did not mention that a coup d'etat applies to Egypt after the ouster of Mohamed Mursi.
Senator John McCain said, "It is important to send a message to Egypt we're not abandoning them."