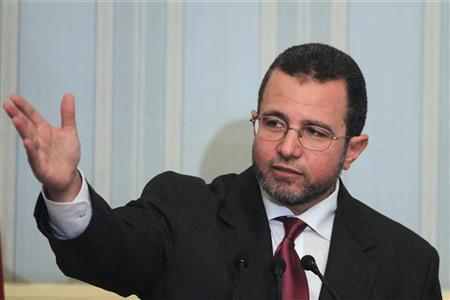 Prime Minister Hisham Kandil - Mohamed Abdel Ghany/Reuters
Egyptian Prime Minister Hisham Kandil has said that the government will use strict measures to face violations in the constitutional referendum that began Saturday morning.

The Prime Minister insisted that the cabinet is keen on allowing all citizens to express their views "freely and democratically."

He insisted that the cabinet will not take sides and that democracy is guaranteed for all - whether they wish to vote for or against the draft constitution.

The PM visited some polling stations on Saturday to see that the referendum was carrying on smoothly.

He insisted that the government has provides all possible means for the process to carry on without challenges, calling on all Egyptians to participate with their voices.

Kandil reassured the people that everything is in order.

Polls opened at 8 a.m. on Saturday in the first round of the constitutional referendum while the second round will take place on December 22.

The referendum comes at a time where tension is high in Egyptian streets over the draft constitution that was written by an Islamist-dominated assembly. ?