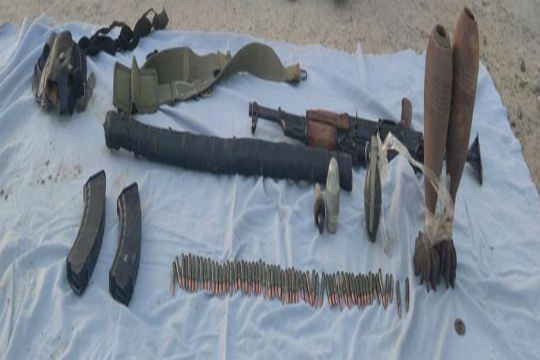 Confiscated weapons on the Sinai borders - Photo from Armed Forces page on Facebook
An Alexandria prosecutor has ordered that four suspected jihadists, who were arrested on the desert road on Wednesday, be detained for four days pending an investigation.

A security source said that an ambush had found the four men suspicious and when it searched their vehicle, it found weapons, including a machinegun, bullets, and hand grenades.

Preliminary investigations revealed that the four men are jihadists.

During their arrest, one of the suspects threatened to discharge a bomb, chanting "Allah Akbar" (God is great) and accusing police forces of blasphemy.

The police forces successfully arrested the suspects and defused the bomb.