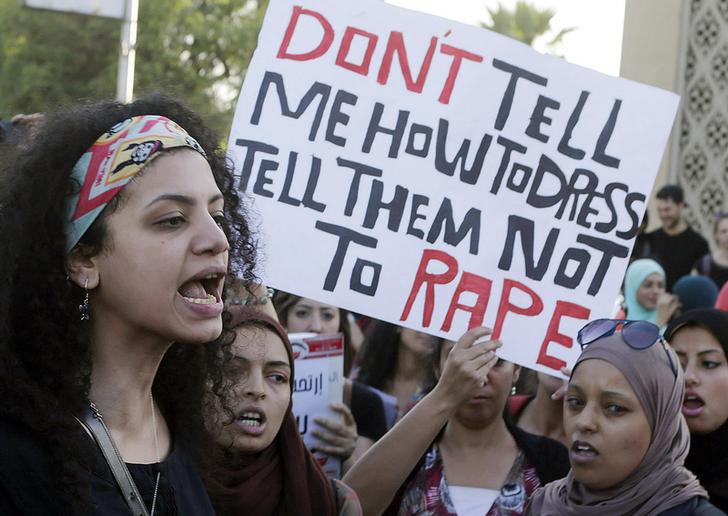 Women chant slogans as they gather to protest against sexual harassment in front of the opera house in Cairo June 14, 2014. REUTERS/Asmaa Waguih
CAIRO, June 29 (Aswat Masriya) An Egyptian court will resume on Sunday the trial of 12 people accused of sexually assaulting women in Tahrir Square during the celebrations of Abdel Fattah al-Sisi's inauguration earlier this month.
The trial will be held in a secret session as the media is not allowed to attend it to protect the victims' identities.
The defendants are accused of kidnapping the victims, forcibly sexually assaulting, torturing and robbing them, in addition to charges of attempted murder and rape.
At least five cases of mob sexual harassment were documented from June 3-8.
All 12 defendants denied the charges pressed against them in the first session of their trial last week.
A law introduced by former interim President Adli Mansour on Thursday stated that sexual harassers shall face imprisonment for at least one year and a fine of at least 3,000 Egyptian pounds (419 US Dollar).