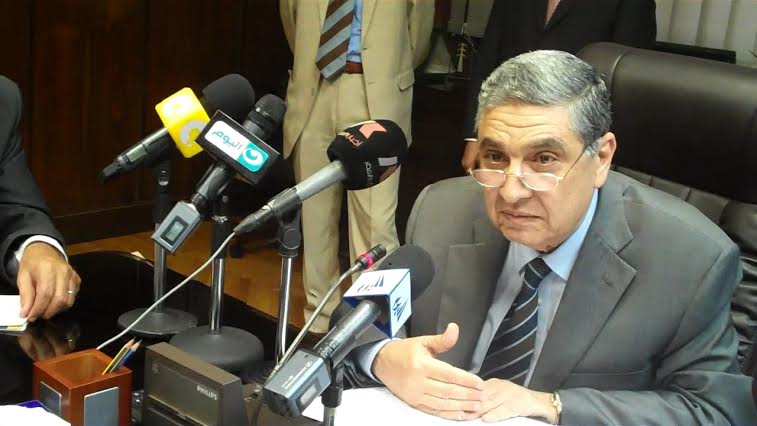 Egyptian Electricity Minister Mohamed Shaker - Aswat Masriya
CAIRO, Sept 20 (Aswat Masriya) – The cabinet's economic committee has studied and revised the tariffs for electricity generated by renewable energy, Egypt's Electricity Minister Mohamed Shaker said on Saturday, announcing the awaited tariff.
The tariff was divided into five segments, Shaker said, starting from 84.8 Egyptian piasters (0.12 U.S. dollars) per kilowatt hour for domestic use, reported Reuters.
The price of the electricity in the highest segment stood at 102.5 Egyptian piasters per kilowatt hour. This segment will be allocated for projects operated by 20 to 50 megawatt.
Shaker said consumer citizens will pay for the percentage of electricity generated from renewable energy from the total amount of electricity generated. The cabinet will annually determine this percentage and it will be added to the monthly electricity bill.
The minister said during a press conference that the tariff was approved by the cabinet during its meeting last Wednesday. The tariff will be issued through a law within the coming days, he added.
The new tariff comes to increase the national electricity network's energy production and to narrow the gap between production and consumption, Shaker said. He added that making the consumers pay for the new tariff aims to increase the demand on renewable energy.
Egypt's cabinet amended on Wednesday the law governing the New and Renewable Energy Authority (NREA) to allow the authority to form companies to produce and sell electricity.
Addressing the annual two-day economic conference Euromoney, Investment Minister Ashraf Salman said on Tuesday that the government will propose projects to generate four thousand megawatts of renewable energy within two weeks. The projects include generating electricity from solar energy and wind energy, with seven billion dollars worth of investments.
Since the summer of 2012, Egypt has been facing its worst energy crisis in years, with power outages on the rise. Power cuts have specifically surged since the start of this summer.
Egyptian authorities have often owed the power crisis to a larger fuel crisis, which mainly involves a shortage in natural gas.