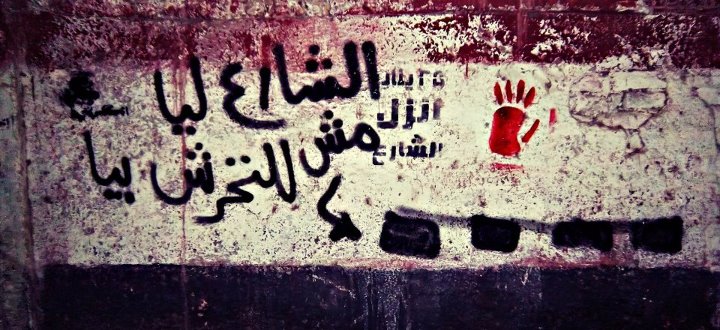 An anti-harassment poster from Facebook
CAIRO, July 13 (Aswat Masriya) An Egyptian court ordered a one-year suspended prison sentence for two people on charges of sexually harassing two girls last June in Cairo's Heliopolis district.
A law introduced by former interim President Adli Mansour days before he handed over power to the newly elected president stated that sexual harassers shall face imprisonment for at least one year and a fine of at least 3,000 Egyptian pounds (419 US Dollar).
Sexual harassment was also extended to include verbal harassment, sexual gestures or harassment through phones or other means of communication.
Reported sexual harassment cases have increased since the amendments were introduced in an attempt to curb the phenomenon.
Twelve people are currently standing trial on charges of sexually harassing women and girls in Tahrir Square during the celebrations of President Abdel Fattah al-Sisi's inauguration last month.