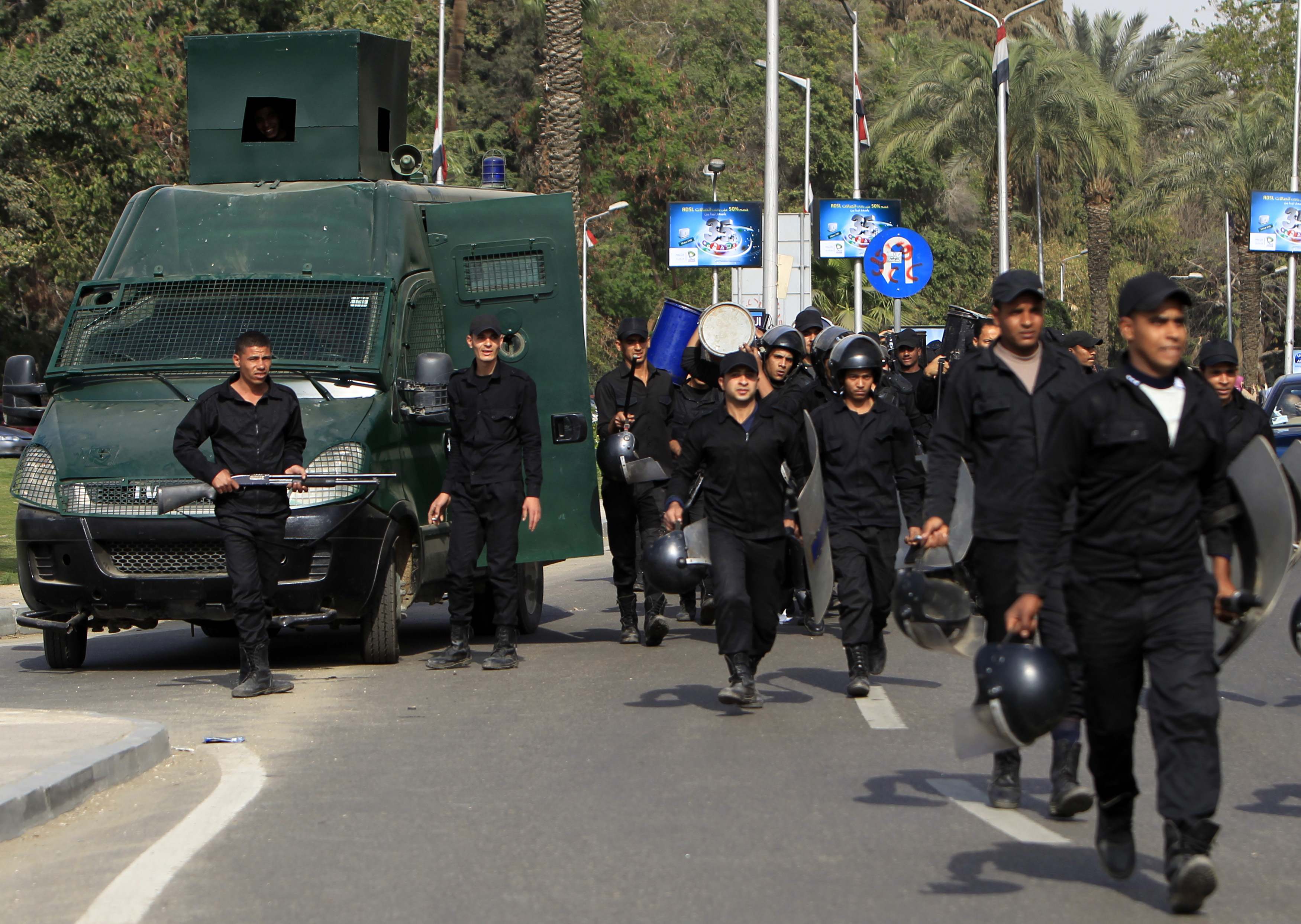 Police take their positions outside of Cairo university during a protest inside by supporters of the Muslim Brotherhood and ousted Egyptian President Mohamed Mursi, in Cairo, March 9, 2014. REUTERS/Mohamed Abd El Ghany
CAIRO, June 21 (Aswat Masriya) - Cairo's police forces dispersed a crowd of demonstrators that gathered at the presidential palace on Saturday to voice their objection to a protest law Egypt's cabinet recently approved.
Police forces arrested a number of demonstrators in Masr al-Gedida district who were on their way to join the protest, a security source said.
Samer Omar, a Shorouk newspaper journalist, told Aswat Masriya that he and another journalist working at al-Badeel news website were arrested while covering the protest.
On their way to the protest, the demonstrators clashed with a group of unidentified people, Omar said.
Some of the demonstrators and their opponents were also arrested, he added.
Police forces fired teargas bombs at the clashing protesters to disperse them and arrested members from both parties, the security source told Aswat Masriya.
The source did not reveal the number of arrestees but said they were taken to Masr al-Gedida Police Station.
Last March, former President Adli Mansour's cabinet approved a decree-law that criminalises protests and demonstrations and punishes those who call for and take part in them without approval from the police.
Many Islamists and liberal activists have been arrested over the past few months for staging protests without a permit.
Earlier on Saturday, several parties and political powers held a press conference to renew their rejection of the protest law and the rulings that imprisoned activists on charges of breaking this law.