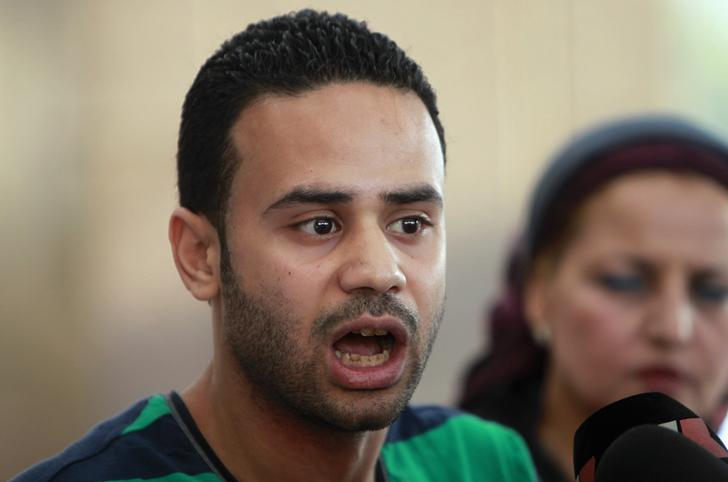 Mahmoud Badr, a leader of the Tamarud youth movement, speaks during a news conference in Cairo July 29, 2013. REUTERS/Mohamed Abd El Ghany
CAIRO, May 13 (Aswat Masriya) Egypt's Tamarod youth group started collecting memberships in order to register itself as a political party under the same name, Mahmoud Badr, founder of the movement, said on his official Facebook page on Tuesday.

Tamarod's official spokesman said that Badr will present the required papers after the results of the presidential elections are announced, the state-news agency reported.

The youth group organized demonstrations and collected signatures to topple President Mohamed Mursi of the Muslim Brotherhood last year.

The movement has announced its support for former army chief Abdel Fattah al-Sisi for presidency against leftist politician Hamdeen Sabahi.