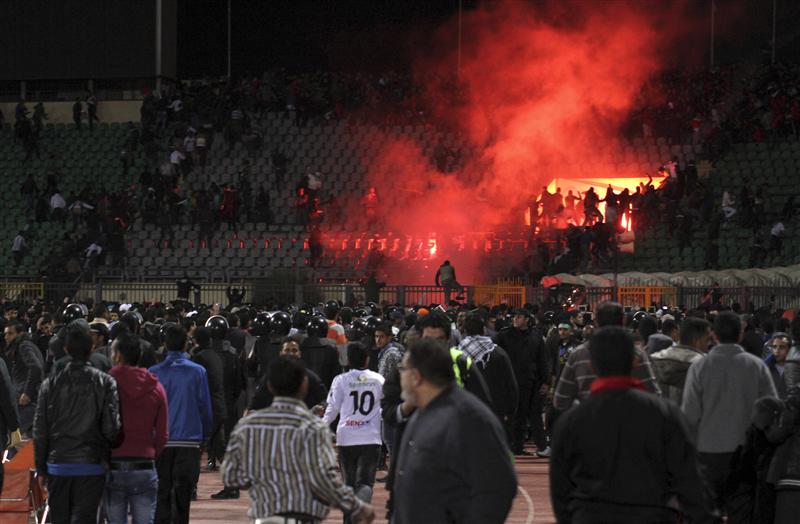 (Archive) Clashes during match between Al-Ahli and Al-Masri clubs in Port Said - photo from Reuters
President Mohamed Mursi on Tuesday issued a decree to add the names of the Port Said football massacre victims to the list of the January 25 revolution's martyrs, the Middle East News Agency (MENA) reported.
Last February, riots following a football match between al-Ahly and al-Masry clubs at a Port Said stadium left more than 70 people dead.
A court session to announce the ruling was due next Saturday but Chief Prosecutor General Talaat Abdallah presented a memorandum on Monday to the Port Said Criminal Court requesting the reopening of proceedings in the Port Said massacre in light of new evidence the fact-finding committee had uncovered.
Investigating the new evidence may reveal the involvement of new defendants in the case which prompted the prosecutor general to urgently send a memorandum requesting the reinvestigation of the case, spokesman of the general prosecution Hassan Yassin said yesterday.