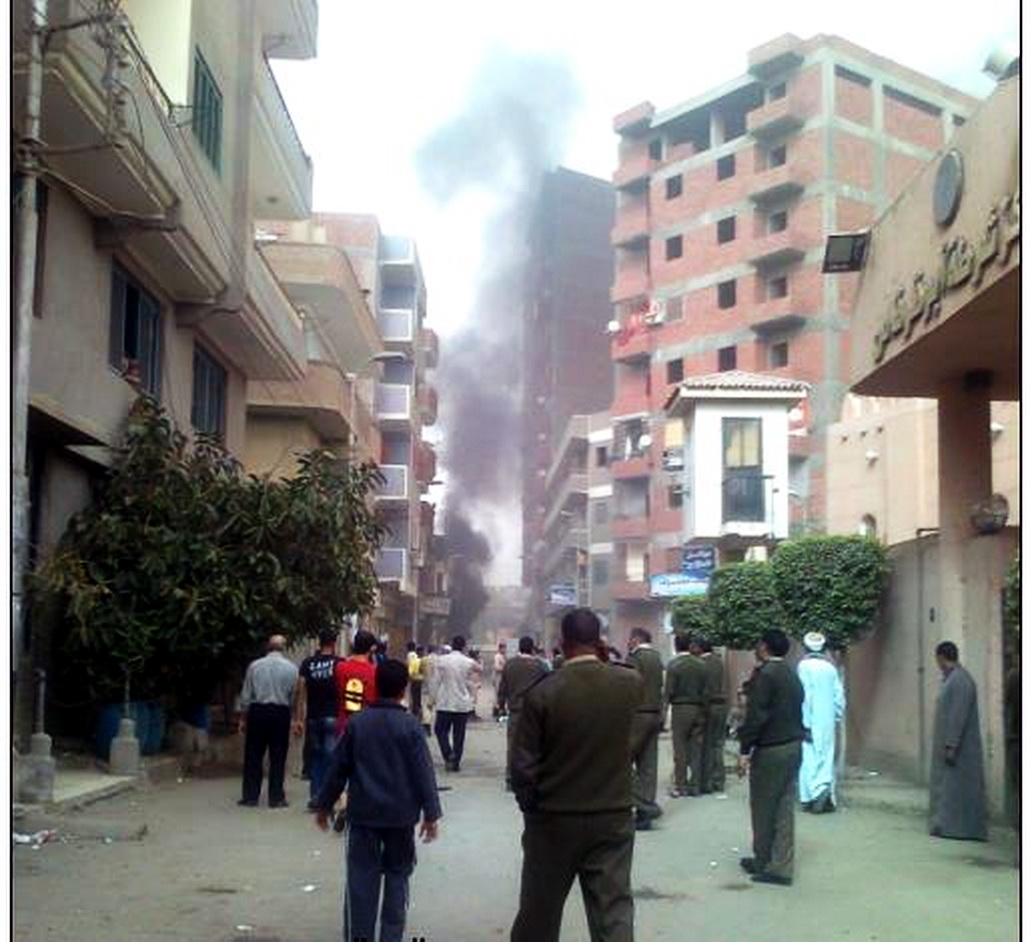 Clashes between Minya residents and security forces in Abu Qerqas - Aswat Masriya
Cairo, Nov. 14 (Aswat Masriya) - Supporters of the Muslim Brotherhood clashed with residents of Minya's Mallawi on Friday during demonstrations which the Brotherhood had called for.
The clashes began after a march of 200 Brotherhood supporters attacked a child who was chanting for army chief General Abdel Fattah al-Sisi, an Aswat Masriya witness said.
Scuffles between the protesters and residents of the area turned to clashes as the two sides hurled stones at each other.
The Interior Ministry has said it prepared a comprehensive plan to tighten security and prevent any attempt to disrupt traffic or upset public peace.
Today is the first Friday without a curfew since August 14.
Minya has witnessed violent assaults from allies of Mursi and the Brotherhood that targeted dozens of police stations, houses, and churches.