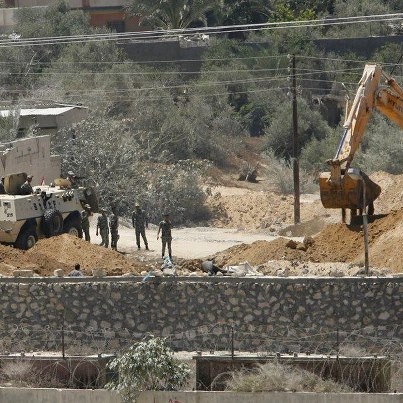 (Archive) Army forces supervise the process of demolishing tunnels in North Sinai - Aswat Masriya
SINAI, Aug 12 (Aswat Masriya) - The armed forces killed nine "terrorists" in a fire exchange in North Sinai on Tuesday as part of its security crackdown on militants in the peninsula.
Security forces also arrested 15 wanted personnel from the governorates of North Sinai, Ismailia, and Daqahliyah, the armed forces spokesman said in a statement.
The armed forces have been launching crackdowns in various cities to arrest militant extremists that target police and army elements in Sinai since former President Mohamed Mursi's ouster in July 2013.