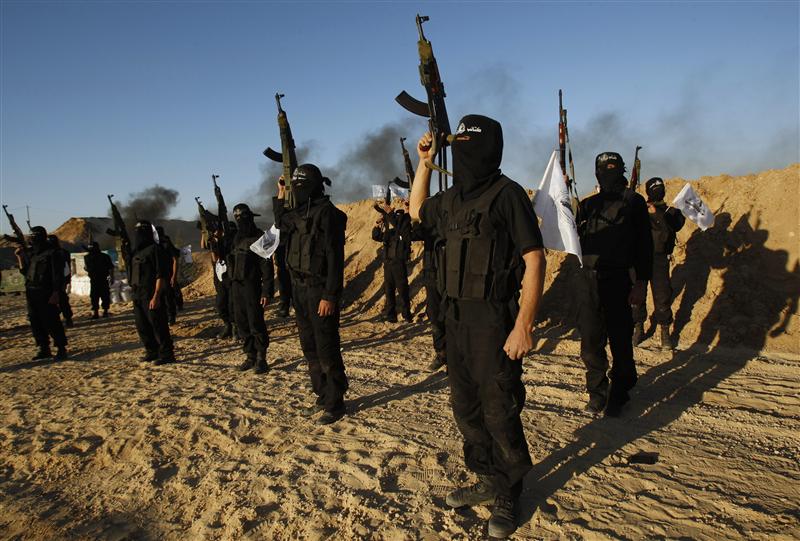 Islamist Militants in Arish - Reuters
A police sergeant and an army conscript were injured in North Sinai's Arish in the early hours of Wednesday when unknown gunmen attacked the city's police station and radio building.

The assailants randomly opened fire at the police station as well as fired a rocket-propelled grenade at it, injuring Sergeant Ibrahim al-Shazli.

Eyewitnesses reported that the attack came from a four-wheel drive vehicle before it drove off. An army aircraft flew over the region to pursue the perpetrators.

The army conscript was shot during scuffles between the army and armed militants near North Sinai's Radio building.

No other injuries were reported.