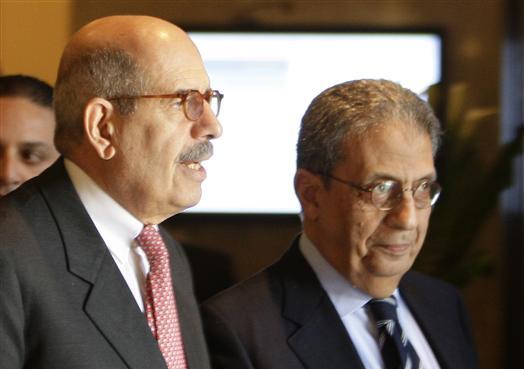 Amr Moussa in a previous meeting with Mohamed ElBaradei - Tarek Mostafa/Reuters
Egypt's Prosecutor-General has ordered the re-opening of investigations into accusations against leading opposition figures of plotting for a coup d'état and inciting violence.
The prosecution is going to compile reports made against political party heads who have called for the June 30 protests, which aim at holding early presidential elections and ousting Islamist President Mohamed Mursi.
These reports had been filed against Mohamed ElBaradie, Amr Mousa, Hamdeen Sabahi and others.