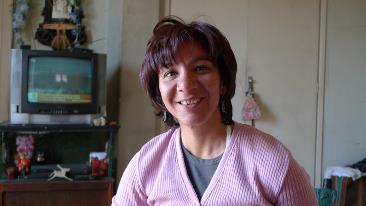 English Professor Mona al-Brince - Facebook page
An Egyptian professor who was questioned over allegations that included insulting religion filed a legal complaint on Wednesday against the university's vice-president for preventing her from performing her job.

Mona al-Brince, a professor of English at Suez Canal University, told Aswat Masriya that when she arrived to campus on Tuesday, she was surprised to have University Deputy Shaker Rezk prevent her from teaching.

She explained that he forced her to depart the premises, causing her humiliation, even though no official suspension letter has been issued to date.

"The allegation of insulting religion is a scheme to get rid of me," Brince said, adding that there were similar attempts to expel her last year because she promotes critical thinking and gives students space to participate.

Suez Canal University President Maher Mosbah has ordered that Professor Brince be questioned after her students and head of department filed complaints against her, accusing her of insulting religion and failing to be present for her lectures.

"I will go to university tomorrow, to give my lectures and meet my students, as no official decision to suspend me has been issued yet," Brince told Aswat Masriya on Monday. "I know how they operate; if I am not present tomorrow, they will punish me for my absence," she added.

The English professor added that the department's secretariat had informed her that an official letter of suspension is underway upon a request from the university president, even though Mosbah denied it.

Brince was also accused of insulting the head of the department, she said, adding that her Facebook activity, which included complaints against the department and its conditions, was used against her.

The accusers complained that Brince discusses topics that are irrelevant to the syllabus and is not always present for her lectures.

Mosbah had asked students to continue to pay respect to the professor as the law takes its course, while Brince has denied that she insulted religion, insisting that she is a practicing Muslim.