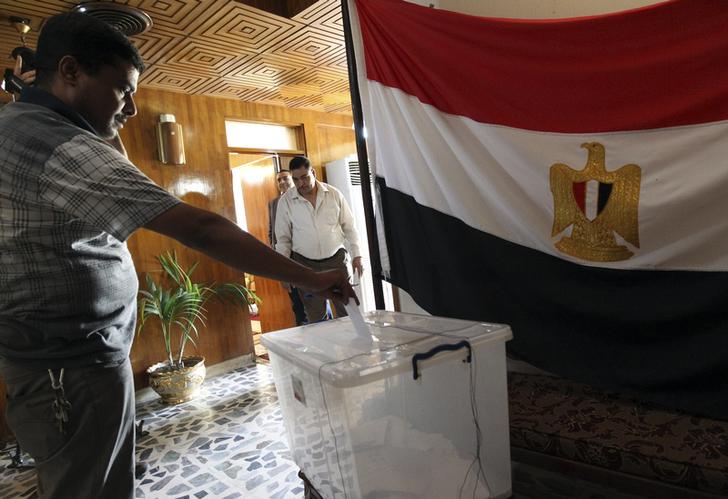 An Egyptian man who lives in Iraq casts his ballot for the presidential election at the Egyptian embassy in Baghdad May 15, 2014. REUTERS/Thaier Al-Sudani
CAIRO, May 19 (Aswat Masriya) At least 312,000 Egyptians living outside the country have voted until now, the Presidential Election Commission (PEC) said on Monday.

Voters chose between only two candidates; former army chief Abdel Fattah al-Sisi and former parliamentarian and presidential candidate Hamdeen Sabahi.

The voting ended in 16 European countries at 9 pm according to the local timing of each country. The number of Egyptian expats is estimated at eight million people.

Voting abroad began on Thursday in 141 countries. Local polls will open on May 26 and 27.