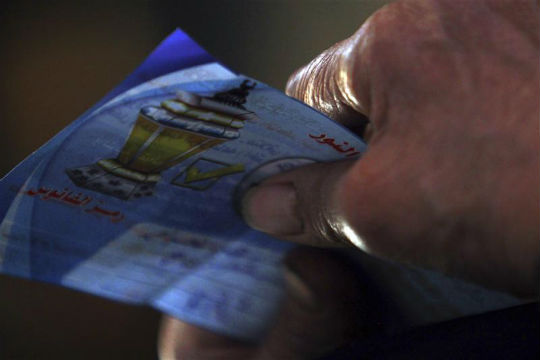 Propaganda is top flaw of third phase of elections - Amr Dalsh/REUTERS
Elections support unit of the National Council for Human Rights (NCHR) received around 45 complaints concerning violations on the first day of the final phase of the parliamentary elections.
Law violations were the top shortcomings of today's elections as propaganda for parties and independent candidates took place in front of polling centres, the council said in a statement.
Complaints of these violations topped all reported complaints, according to reports received by NCHR support unit. This confirms that laxity in applying the law during the two previous phases resulted in an increase in number and range of such violations.
Complaints also included violations such as:
- Delay in opening some polling centres.
- Preventing some observers from entering polling centres to perform their duties.
- Lack of phosphoric ink in some polling centres.
As head of NCHR, Botros Botros Ghaly, visited the elections support unit, he called upon all those involved in elections to avoid making hasty judgments on the electoral process.