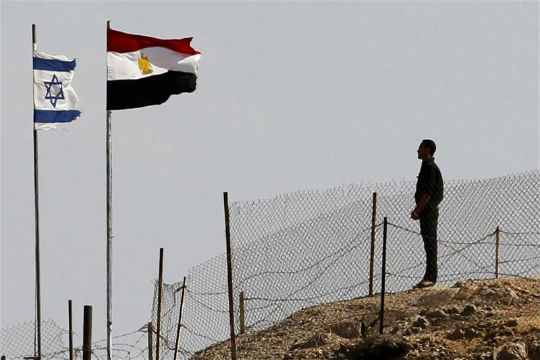 Borders between Egypt and Israel at Taba - Mohamed Abdel Ghani/Reuters
CAIRO, July 18 (Aswat Masriya) - Security forces at the borders with the Gaza Strip are on high alert after a ground campaign Israel launched against Gaza on Thursday night.
Israeli Prime Minister Benjamin Netanyahu ordered his army to launch a ground campaign in Gaza.
An intense firing has begun along Gaza's borders, Gaza residents and eyewitnesses said.
Security forces continue to sweep and monitor various border areas, security sources said in a press release.
Security was intensified at the entrances and exits of roads leading to the borders and checkpoints were set up to check passing vehicles.