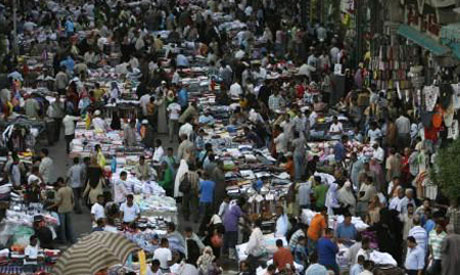 Cairo is one of the most dense cities in the world - Reuters
By Ayat Al-Tawy
Egypt's population will hit 87 million on Tuesday, up by two million year-on-year and one million in the last six months, the country's census authority announced.
The Central Agency for Public Mobilisation and Statistics (CAPMAS) said in February that Egypt's total population had reached 86 million.
In August of last year, the country's population clock showed 85 million, with the capital Cairo hosting the largest bloc at 10.6 percent.
Another 8 million Egyptians are estimated to be living overseas, according to a 2013 tally by the foreign ministry.
Egypt's overall population will officially stand at 87 million at 6:45pm on Tuesday, CAPMAS said in a statement on Sunday.
The agency is due to hold a press conference on Tuesday to announce the "landmark event and explain its social and economic ramifications," the statement said.