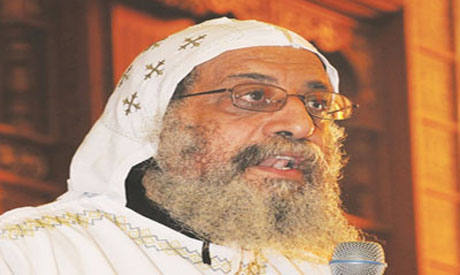 Bishop Tawadros,Egypt's 118th Coptic pope - Photo from Ahram
Egypt's President Mohamed Morsi will not attend the enthronement of the new Coptic pope, announced Bishop Paul, spokesperson of the electoral committee, on Friday at a press conference at the Coptic Cathedral in Abbassyia.
The enthronement of Pope Tawadros, the 118th Pope of the Coptic Orthodox Church of Egypt, elected on 4 November is to be held on Sunday 18 November at 07:00 am in the Cathedral of Saint Mark in Cairo.
On 31 October, Bishop Pachomios stated that President Mohamed Morsi had promised to attend the ceremony "if time permits."